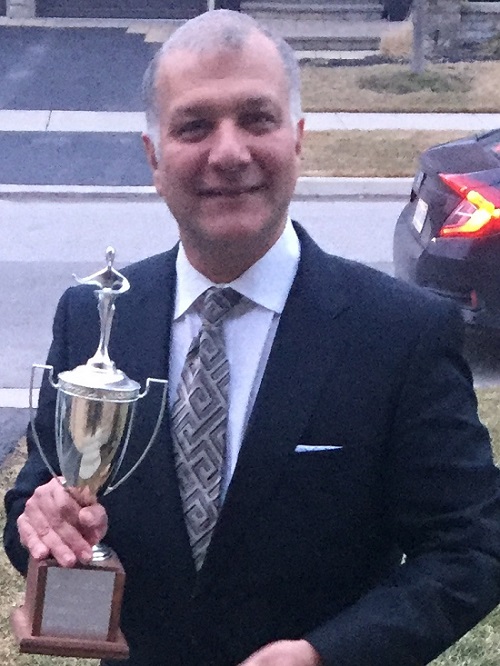 Aman Kapur
Insurance Consultant, Your Insurance Guy
Aman Kapur is the founder of Clarifynancials Inc., of YourInsuranceGuy.ca and also a senior consultant with LSM Insurance. He is a MBA and became a life and health insurance broker in 2003 after many years of experience working across four continents.
He has been providing customized solutions to people from different walks of life in their insurance and wealth preservation needs. He has earned several production and performance awards.
Aman is a public speaker and part of Toastmasters International winning several speech competitions at Toastmasters and has also been a guest speaker in the Insurance Industry.
An avid runner and a fitness enthusiast, Aman has run several prestigious races like The Around The Bay and Scotia Waterfront Half Marathon. He promotes running and fitness through his blogs like Perpire2Inspire.
1. What Type of Life Insurance do you own?
I am most fortunate to be part of the Life and Health Insurance Industry that enables me to understand the value of the different types of plans that exist.
I have a combination of several solutions like a Universal Life 20Pay which is permanent life insurance for which I only pay for 20 years but I will have coverage for life.
There are some valuable tax deferred investment options in the policy that would provide an added tax free death benefit. I also have a Whole Life 15 pay with paid up options in 15 years. Here I have a strong return of premium advantage at death. Along with these two permanent policies, I have a few Term policies that would take care of my temporary needs and those terms range from 20 to 30 years. Then I also have a Critical Illness and Disability insurance policies.
2. What factors did you consider when determining the coverage amount?
I analyse my short term and my long term needs when determining the amount of insurance. So for determining my term insurance needs, I looked at my debts like mortgage, my kids' education needs and certain other temporary needs and responsibilities that need to be taken care of if something was to happen to me in the event of death.
In case of Permanent Life Insurance, I looked at needs like final expenses, estate protection and any income protection needs for those left behind.
3. Do you believe in Life Insurance for Children?
Well, one part of me that looks at things emotionally does not find it comfortable thinking about life insurance for children as it takes you, as a parent, to a terrible thought! However, life insurance is also an investment and a saving tool with several tax related advantages. It is wise to have Universal or Participating Whole Life plans for children that will help them in their future.
4. What is The Biggest Life Insurance mistake people make?
Very often it is noticed that people make the following mistakes in life insurance planning. They often overlook a few needs and thus have a smaller amount of life insurance. Often they purchase insurance for short term needs in the form of term policies and almost ignore and avoid appropriate amounts of Permanent Insurance.
5. Outside of Life Insurance what other types of individual insurance are often over looked?
People generally overlook critical illness insurance and that it can be taken together with life insurance as it can be underwritten together with life insurance.
Aman seeks to build lasting relationships with his clients and use his skills to help his clients achieve the best value for their money. Originally from New Delhi, India where he acquired a BA (honours) in Economics, he moved to the United Kingdom to do his Masters in Business Administration from the Heriot Watt University. He has tremendous experience of working over four continents and has performed various roles in Marketing and Finance. Apart from fluency in English, he speaks Hindi, Urdu, Punjabi and Russian. In his free time, Aman is fond of various performing arts, living healthy and is avid world traveler.