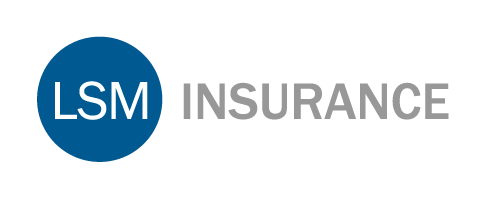 LSM Insurance began it's journey of helping Canadian families and business owners meet their insurance needs in 1993. After completing his MBA at the University of Windsor and putting in some time at Metropolitan Life, Lorne Marr founded LSM Insurance Services Limited. Since then he has won numerous sales and services awards and has appeared in the Toronto Star, The Globe and Mail, The National Post, The Toronto Sun, The Investment Executive and Money Sense Magazine.
Mr. Marr was originally recruited and brought into the business by his long time friend Andy Zwolinski, the owner of Toronto Mutual Group.
Over the first 11 years, Lorne helped thousands of Canadians secure their future. In addition to the numerous sales and services awards, he was a perennial qualifier for the Million Dollar Round Table.
In 2004, Lorne decided to embark on a new challenge and launched www.lsminsurance.ca which quickly became and continues to be, one of Canada's top resources for Life and Living Benefits news and information.
Lorne and his family were featured on the front page of the National Post in 2005 and have been frequently quoted in the Toronto Star, The Globe and Mail, The Toronto Sun, Investment Executive and Money Sense Magazine.
LSM Insurance recruited its first broker, Jack Bendahan in 2006 to help with the great influx of on-line life insurance inquires. For Jack, insurance is not just a job, it's his passion. He understands first-hand the importance of being prepared and is dedicated to helping other families plan for the unexpected. Jack continues to be one of the company's most productive and service orientated brokers.
The next member to join the team was Aman Kapur, another good friend Lorne knew from his days with Clarica. With a vast amount of experience in Marketing and Finance, his fluency in English, Hindi, Urdu, Punjabi and Russian and work experience spanning four continents, Aman proved to be a great asset to the company and continues to thrive in the LSM Insurance environment.
Some of the other key members of the LSM team include:
Tamara Humphries – After 12 years of training and mentoring new advisors in the industry, Tamara joined the LSM team as a broker. She and Lorne have been good friends for over 22 years.
William Shung – William is a highly experienced broker. He holds both an Elder Planning Counselor and a Fraternal Insurance Counselor designation enabling him to give expert advice on a variety of insurance plans including life, long-term care, critical illness and disability.
Elisabeth Prosper – Office Manager at LSM Insurance since 2005. Elisabeth is fluent in French, English and Creole and enjoys putting her strong organizational and communication skills to work helping clients.
Chantal Marr – President of LSM Insurance, fluent in French and English, Lorne's wife and social media giant 🙂 When Chantal joined LSM Insurance in 2008, not surprisingly the company saw a huge spike in productivity. She is deeply committed to providing clients with the highest level of individual service and expert advice.
LSM Insurance currently works with over 60 brokers across Canada and in 2015 was voted the #8 Managing General Agency (MGA) in Canada in Life Health Pro Magazine's list of Top 10 MGAs in Canada.