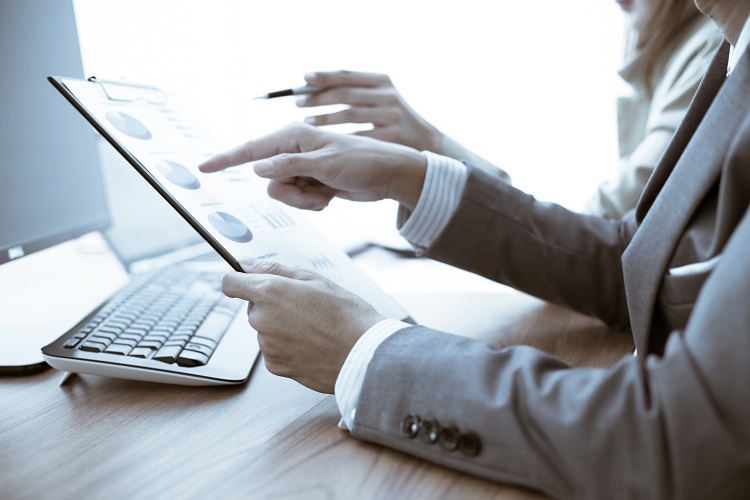 The life insurance industry hasn't changed much since its inception. Experts in the field feel that it is high time it does and are making changes to bring life insurance into the 21st century. Some companies are already implementing major changes like classifying marijuana users as non-smokers and revamping Simplified Issue plans.
We asked Pamela Kwiatkowski, Associate Vice President, Individual Insurance and Investments,
Assumption Life about the recent changes to their Simplified Issue Plans.
1. How has the Simplified Issue marketplace in Canada changed in recent years?
The Simplified Issue marketplace has changed dramatically. In the past there were few insurers in the market, especially providing simplified solutions to the healthy consumer. Products were limited to low face amounts and focused on the final expense market, and persons whose health excluded them from standard insurance plans. As insurers looked to expand their markets beyond traditional product offerings the simplified product shelf gained their attention.
This has resulted in a significant increase in products and expanded beyond the " hard to insure" consumer. This presents some challenges to the distribution as there are a wide range of options available, today's advisor must be discerning when selecting a product for their clients. Technology has played a major role in the development of Simplified Issue products as it increases efficiency, accessibility to new markets and meets consumers expectations.
2. Why do you think more Canadians are looking for Simplified Life Insurance solutions?
Many consumers are unaware that traditional insurance products include a full-underwriting process; which can be long, complicated and intrusive. The average consumer does not want a barrage of medical exams when they begin their journey towards obtaining life insurance. The rigours of the underwriting process has kept many from purchasing Life and Health insurance products for this very reason. The simple and straight-forward nature of Simplified Life Insurance is more in-line with what consumers are used to in their everyday purchasing experience. Today's consumer is extremely busy and Simplified Life Insurance solutions are better suited to meet their expectations.
3. How has Assumption Life changed its products? What are some of the benefits and enhancements of the new changes?
Assumption Life has been providing simplified issue products since 1994 and is a leader and one of the most experienced companies in this space. We offer a wide-range of non-medical and simplified issue options to fit our client's needs; from the healthiest to the hard to insure. We strive to make our products clear, simple and fair and continually review our eligibility questions to avoid any ambiguity and ensure that both the advisor can answer the questions appropriately. This is one of our core values!
Recently we launched our No Medical Insurance series. This new suite of non-medical insurance solutions offers Term and Permanent coverage up to $250,000 of coverage, giving access to those who may have health issues or have been limited to lower levels of coverage in the past. This product rounds out our Simplified product shelf.
Our Flex Term and Par Plus Permanent products give a simplified issue option to the healthier client;
No Medical Insurance to those who may have health issues;
Golden Protection provides up to $100,000 of Permanent coverage to those "harder to insure" clients;
and finally we have our Total Protection product for the higher risk consumer.
Some examples of pricing:
$100,000 No Medical Term 20 and Whole Life for a 55 year old, non-smoking male – Term 20 $91.80/month and Permanent $218.52/month
$100,000 No Medical Term 20 and Whole Life for a 55 year old, non-smoking female – Term 20 $66.60/month and Permanent $188.28/month
4. How has the feedback been from brokers regarding the changes?
Our brokers have expressed great enthusiasm and delight with the launch of the No Medical Insurance series as it gives them the coverage they need for their client from an insurer they trust and from whom they have experienced stellar service. Our advisors matter, and providing excellent service to them is another one of our core values that we take very seriously.
5. What changes do you anticipate in the future for the hard to insure market in Canada?
There will be more players entering this space as the demand for simplified products increases. Canadians are underinsured and underserved, and will demand more efficiency from insurers. The challenge will be to select coverage from experienced insurers and products that have no "hidden" clauses. We will continue to be the gold standard in simplified issue product offering both in technology and trustworthy protection.
About Assumption Life
Assumption Life has indisputably become one of Atlantic Canada's major insurance and financial investment companies, with more than 75,000 policies in force. It was ranked 33rd out of Atlantic Canada's top 101 companies.
The company offers a wide range of products, including individual life insurance, group insurance (life, health, dental, disability), critical illness, travel insurance, mortgage loans, financial services, annuities and segregate funds. Louisbourg Investments is an investment management and financial planning arm aimed at institutions, companies and individual portfolio holders, managing pension plans and pooled funds tailored to individual needs.
One of Assumption Life's specialty products is Golden Protection life insurance, designed for people between the ages of 40 to 80. It can be obtained without a medical exam; the insurance amount triples in the case of accidental death on public transport, and doubles in the case of accidental death. They also offer very competitive rates for smokers.
The company's real estate management arm, Assumption Place Ltd, operates rental space in New Brunswick. Their holdings include Commerce Houses in Moncton and Château Edmondson. Carrefour Assomption in Edmundston is home to many businesses and features an ultramodern conference centre.
Assumption Life is very involved with the community, sponsoring programs such as the Assumption Foundation Scholarships, the Assumption Gallery, breast cancer research and hosting the Bobby Orr golf tournament. The company and its employees regularly donate to the Tree of Hope, a non-profit foundation that offers emergency assistance to families who experience sudden tragic losses.