High net-worth individuals
want a single advisor.
High net-worth individuals are a key demographic when it comes to life insurance. However, with their complicated financial investments and riskier lifestyle, their life insurance needs can be very complex.
The Investment Executive published an article in its August 2013 issue on what high net-worth individuals want. The premise of the article was that Canada's high net-worth individuals preferred one life insurance advisor, rather than multiple advisors.
The survey was compiled from 4,400 high net-worth individuals from 21 countries in five regions. It highlights what high net-worth individuals are looking for in an investment management firm.
Of all the high net-worth individuals surveyed in North America, 52.8% prefer to work with a single firm, as opposed to multiple firms. This compares to 41.4% worldwide. Meanwhile, 50.9% of wealthy North Americans prefer to have a single point of contact, such as one life insurance advisor within a wealth management firm.
The question is, how realistic is this preference? Can one advisor be all things to one person?
In my opinion, especially in the high net-worth market, people need multiple advisors. The key is to make this seem seamless for the client. They don't want to have to remember multiple points of contact. There needs to be a quarterback who handles all inquiries and makes sure all the client's needs are being looked after. This advisor can co-ordinate with other specialists who look after the client's needs behind the scenes.
Creating this type of alliance isn't always easy. The life insurance advisor has to align himself with individuals who share similar values and have a similar customer philosophy. However, when it works, this type of network becomes a win-win for both the life insurance advisor and the client. The client receives great service and the life insurance advisor is able to build a fence around his clients. Plus, a stream of referrals from other specialists and happy customers comes his way.
To make things run smoothly, the specialists within this network can set up quarterly meetings and conference calls to make sure they're all on the same page on how they're servicing all their clients — including key high net-worth clients. They can also discuss different strategies for building more value into their practice.
The Medical Issue
The medical part of a life insurance policy is also more complicated for high-net-worth Canadians. In general, millionaires tend to take very good care of their health. They will often seek out world-class specialists and spend time in private clinics around the world. This makes the underwriting process difficult and time consuming. Medical records and reports have to be collected from each doctor that treated the applicant.
The lifestyles of a wealthy people can also be a problem. With their taste for fast cars, exotic vacations and extreme sports, their lives are put at risk more frequently. Plus, they may travel more and to more dangerous countries, which is a great concern to insurance companies.
High-Net-Worth Newcomers
The increase in affluent newcomers to our country has life insurance companies re-examining their financial underwriting guidelines. Great-West Life Assurance Co. (GWL) of Winnipeg and its sister company, Canada Life Assurance Co. of Toronto, have already made some policy changes for new high net-worth (HNW) Canadians. New permanent residents can now qualify for up to $10 million in life insurance coverage without proof of assets, as opposed to the previous $5 million limit. Insurance companies are also cutting down on documentation requirements in an effort to attract more affluent newcomers.
Studies show that approximately 25% of HNW Canadians are immigrants.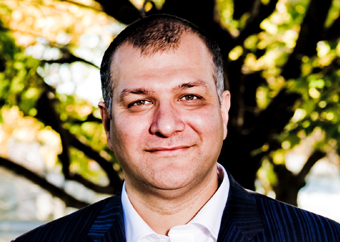 "[HNW immigrants] are a great market," says Aman Kapur, a senior broker with LSM Insurance and CEO of Oakville, Ont.-based associate general agency Clarifynancials Inc., also known by the brand YourInsuranceGuy.ca. "I see a lot of value in it."
Troy Haugen, senior vice president of individual insurance new business for GWL and Canada Life, agrees, "[HNW immigrants] are a substantial and important market for us that continues to grow within Canada. We want to ensure our policies and approaches stay current so that we can continue to meet their insurance needs into the future."
Guidelines vary from one company to another, however increases in coverage limits for immigrants is becoming the norm across the industry. This provides more opportunities for advisors to sell bigger policies.
Pankaj Arora, insurance agent and sales manager at Desjardins Financial Security Independent Network's Mississauga Financial Centre, feels there may be direct link between the rising costs of real estate and increases in coverage limits. High cost housing in areas such as Toronto and Vancouver, have created the need for more coverage.
Tax and Estate Planning Benefits
High-net-worth Canadians, newcomers and regulars alike, use life insurance differently than the rest of us. Instead of merely providing a security net for our family, for HNW Canadians, insurance is an important part of their overall estate planning strategy. The demand for permanent life insurance has especially grown.
"There are lots of big clients who want to do estate planning and, for them, insurance is the best way of doing this," says Arora. "They have lots of money. For them, taking a $500,000 policy is not enough. They are looking for more."
A whole life policy can be used as a tax-shelter investment. Insurance paid out is not taxable, and if you have a policy that grows over time, any additional funds are also tax-free.
The tax benefits of some strategies will decrease after Dec. 31, 2016, when new federal rules take effect. However, Mark Halpern, chief executive officer of WealthInsurance.com based in Markham, Ont. believes life insurance is still "a sophisticated investment in the scheme of a financial planner's overall estate planning."
Calculating Total Net Worth
Securing life insurance for newcomers has typically been an intense undertaking. Obtaining and assessing medical and financial information from a foreign country can make the underwriting process quite a challenge. In many cases more medical tests and more detailed documentation of assets are required.
"The insurance company is going to ask what the insurable interest is, and clients will need to provide some proof of assets," Kapur says.
Insurance companies hope the changes to underwriting guidelines will reduce the amount of required documentation and make the whole process run smoother. One change is that clients can now declare foreign and Canadian assets on one form without supporting documents. Under the old rules, all foreign assets had to be verified. Now a portion of assets will be accepted without proof. When calculating the total net worth of an applicant, Canada Life and GWL will include 100% of Canadian, 50% of verified foreign and 25% of unverified foreign net worth.
The new guidelines give insurers less hard evidence of foreign assets, but insurance companies are confident the risk is worth the reward.