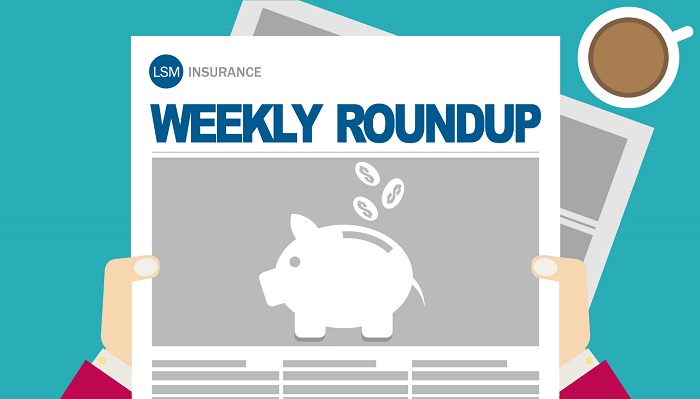 Happy Friday everyone!
Featured this week on LSM Insurance was our latest article titled What You Wear Could Affect Your Life Insurance Premiums which detailed an insurance company's decision to issue wearable technology to new life insurance policy holders.
We rounded up other recent articles below, featuring insights and advice from the brightest minds in personal finance:
After the Liberal Party's election earlier this week, CanadianManufacturing.com reported on possible higher bond yields which would help life insurance companies. The article also pointed out a rise in marijuana stocks since the election, mostly based on the Liberal plan to legalize pot. LSM Insurance had earlier reported this year on the new Medicinal Marijuana market in Canada.
The Globe and Mail reported on nine ways your family's finances will change under a Liberal government including middle-class tax cuts, changes to the TFSA limit and an enhancement to Canada Pension Plan benefits. The Toronto Star detailed how the election will affect your savings and the CBC detailed further personal finance changes under a Liberal majority.
The BoomerandEcho.com blog revealed the best way to setup an RESP including ways how you can invest by setting up a GIC or term deposit with your bank. Robb Engen reveals in his piece that this is one of the simplest and cheapest ways to invest. 
The Motley Fool Canada wrote about the best ways to stuff your TFSA before it's too late.
MoneySense.ca revealed the best ways to track your spending using online tools like AceMoney and Quicken–which has been the industry standard for years. These software options would be especially beneficial to the world's richest 1%, who own half of world's wealth, according to ModestMoney.com.
NetNewsledger.com reported on how Entrepreneurship is alive and well in Thunder Bay based on solid small business numbers which reveal that 97% of businesses in Thunder Bay are small to medium sized.
Have a great weekend everyone!