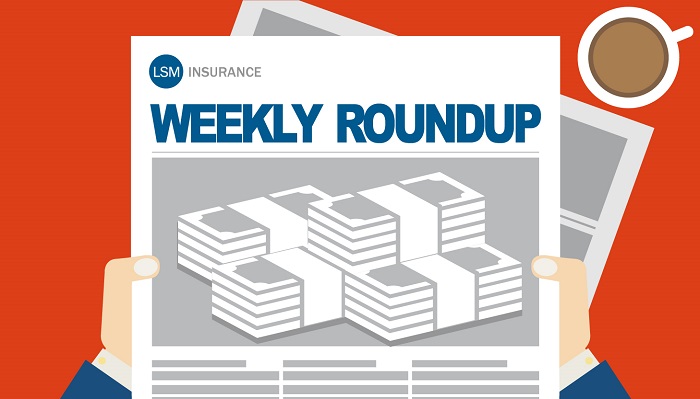 Happy Friday everyone!
We were happy to have been featured this past week on MoneySense.ca where our Director of New Business Development Lorne Marr discussed the beset way to update your financial plan after having a baby. We were also featured on MyOwnAdvisor.ca where Mark Seed highlighted our article discussing the benefits of term versus permanent life insurance.
Featured this week on LSM Insurance was our latest article on the top five regrets of the dying.
We rounded up other recent articles below, featuring insights and advice from the brightest minds in personal finance:
CBC News reported about recent changes to the Toronto Community Housing Corporation's [TCHC] insurance policy, where residents now require $5 million liability insurance for events they hold at TCHC properties. CanadianUnderwriter.ca revealed that Toronto is the top city in Canada with the most GDP at risk, $15.76 billion USD, after a man-made or natural disaster according to a new study by Lloyd's.
BayToday.ca reported about a letter being circulated in North Bay telling recipients that they could receive millions of dollars in unclaimed life insurance fees but local police have confirmed that the letter is a scam.
The Globe and Mail revealed that revealed her secrets for financial success.
Chron.com revealed that class action lawsuit over unpaid life insurance policies.
Hope you enjoy the articles above, have a great weekend!