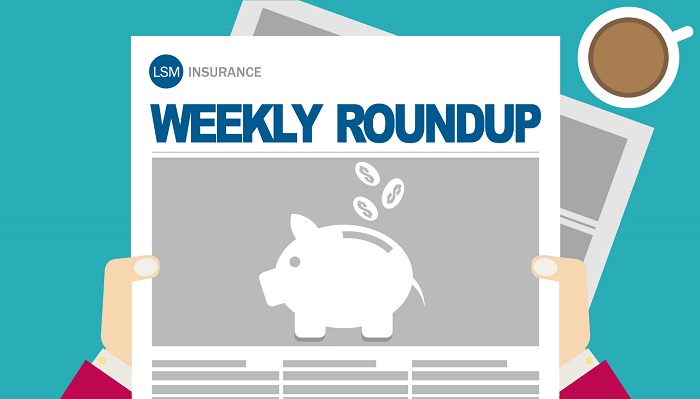 Happy Friday everyone!
Featured this week on LSM Insurance was our article on the best and worst sports for life expectancy.
We rounded up other recent articles below, featuring insights and advice from the brightest minds in personal finance:
The Winnipeg Free Post wrote about Intact Financial Corp.'s decision to work with car service Uber to create products tailored for the popular ride company. 
The Globe and Mail, citing a survey, reported that almost half of the Canadian workforce is living paycheque to paycheque. Meanwhile, the National Post said that Canada's household debt is growing faster than incomes. 
The Toronto Star reported that 'Pessimistic Canadians' expected to work longer until at least age 63 according to a survey. The Motley Fool Canada explained why you should ditch your mutual funds and mutual fund stocks.
The Boomer and Echo blog revealed the best credit cards in Canada and GiveMeBackMyFiveBucks.com showed how you can get rewards using your debit card. Yahoo Canada revealed why students always run out of money.
Bloomberg revealed that American International Group Inc. [AIG] and Axis Capital Holdings Ltd. are said to be the insurers of Toronto-based AshleyMadison.com, recently breached by hackers who exposed more than 37 million users.