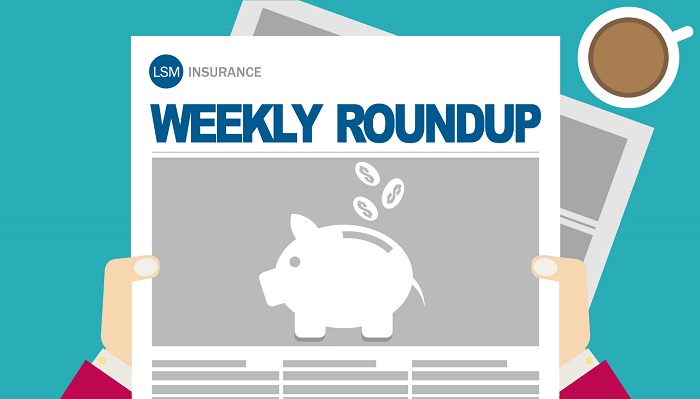 Happy Friday Folks! Check out our Weekly Roundup below:
This week on the LSM Insurance blog we published an infographic on illnesses that are covered under most critical illness insurance policies.
Yesterday, we posted a fun piece showcasing 11 people who defied death in fatal scenarios.
The entire team at LSM was grateful to be selected as the #8 managing general agent (MGA) in Life Health Pro Magazine's list of Top 10 MGAs in Canada.
We rounded up other recent articles below, featuring insights and advice from the brightest minds in Canadian personal finance:
Sheryl Smolkin explains why Long-Term Care insurance rates are increasing across Canada.
Financial Post's Drew Hasselback interviewed a chief economist for the Bank of Montreal on what consumers should expect from the sliding Canadian Dollar.
Boomer and Echo published a great piece on the challenges women face in retirement.
Hollie Pollard shared 5 things to know when looking for car insurance.
Lowest Rates' Nelson Smith discusses why he doesn't want to take on a mortgage.
For the students out there, GreedyRates.ca put together a list of the top 4 student credit cards available in Canada.
To close off the roundup, we have to share Big Cajun Man's witty and informative coverage on the new UCCB (universal child care benefit). 
Have a fantastic weekend everyone!