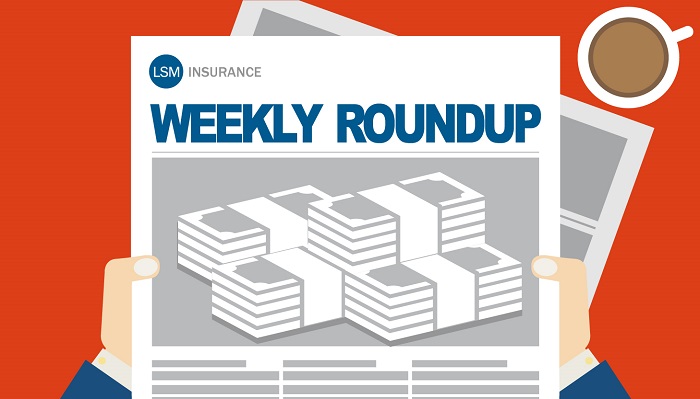 Thank Goodness, Friday is finally here!
To kick things off on the LSM blog this week, we updated our coverage of Canadian marketplace lenders to include new B2B player Lending Loop.
Later in the week, I discussed recent findings that people age at different rates and how this could eventually affect life insurance pricing.
We collaborated with our online partners at Insureye.com, to help create an infographic detailing the life insurance options available to applicants with pre-exisiting medical conditions. 
We rounded up the best articles from the past week below, featuring insights and advice from Canada's smartest minds in personal finance:
Kevin O'Leary called out the Bank of Canada on their latest interest rate cut, saying the move "signals to the rest of the world that we have a weak economy, that we're worried about it and our dollar is devalued".
Dan Hallet of The Globe And Mail, explains his thoughts on why robo-advisors are likely here to stay.
Krystal Yee gave her blog readers a great analysis of renting a home versus buying one.
Money After Grad's Bridget Casey wrote an amazing article on the need for borrowers to understand the inverse relationship between debt and freedom.
Mark Seed from My Own Advisor, published a post with loads of actionable tips on how not to sabotage your investment portfolio.
Catherine at PlungedInDebt.com, shared how she now saves a significant amount of money per month by sacrificing these 3 purchases.
RateHub.ca Founder, Alyssa Furtado gave readers 5 important things to look out for when selecting a new savings account.
The Frugal Trader shared his ultimate list of the top premium cash back credit cards available in Canada.
Happy reading and have an awesome weekend!