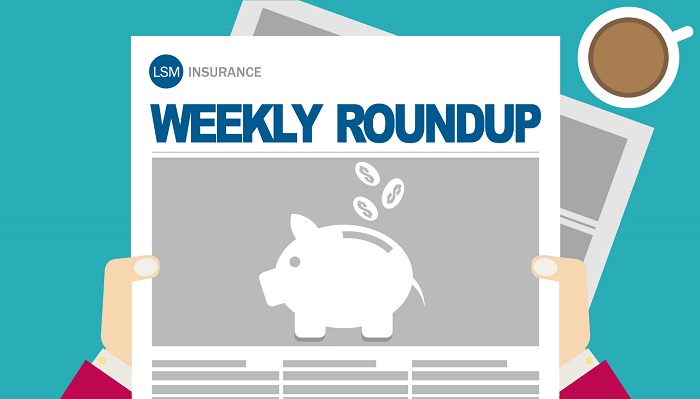 This week at LSM Insurance we published an infographic on insured annuities vs GICs. In this infographic we looked at the pros and cons of each and see which one provides the greater return for retirement income. 
With a new report out from Moody's Investor Service, we look at what could happen to insurers if the Bank of Canada keeps interest rates low. 
Finally, we reviewed Wealthing Like Rabbits by Robert Brown, a fun personal finance book that covers the topics of RRSPs, debt, mortgages and other aspects of personal finance. We are giving away three copies of the book with four ways to enter so make sure to check out the review. 
Barry Choi from Money We Have asks the question, is pet insurance worth it? He believes that setting up a pet savings account is a better alternative.
Jessica Moorhouse wrote an article on her blog Mo Money Mo Houses about her search for a house in Toronto and how she was lucky to get out early.
The Globe And Mail's Kerry Taylor investigates what a $1 million house looks like in Toronto.
Young And Thrifty gives 10 solid financial tips for newlyweds. My favourite point is to talk openly about your finances with your significant other. Communication is key in any relationship, especially regarding the finances. 
Fabulously Broke In The City wrote an article about what retirement means for her and how it would change her lifestyle.