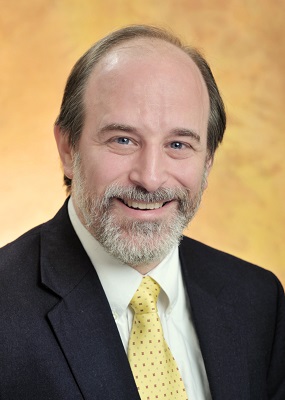 David Merkel
Principal of Aleph Investments, LLC
1. What Type of Life Insurance do you own?
I don't own life insurance. My assets grew to the point where I don't need it, but not to the point where I need to shelter assets from the tax man. Should my assets double or more from here, I will buy some form of life insurance in order to eliminate tax on my estate. There are only two good reasons for buying life insurance: protection and reducing taxes. Other reasons for owning life insurance that you might hear from insurance salesmen, such as investing, can be achieved in other ways that are more cost effective and flexible.
2. What factors did you consider when determining the coverage amount?
When I didn't have enough assets, I carried $1,000,000 of term insurance on my life. I did this so that my wife could care for herself and our kids, and put them through college if I died.
3. Do you believe in Life Insurance for Children?
There is no good reason to buy life insurance on a child. Yes, I've heard the bad arguments made by life insurance salesmen who cheat the naive. Reject all of those arguments. There is always a better way to save or invest. Also, getting underwritten young is does not help a child when they become older.
If you don't have enough money to fund the rare obligation of a funeral for a child, then your first priority is slashing expenses to the bone and building up a buffer fund to cover six months of expenses. Once you have that, then buy insurance on the husband and/or wife that works to protect the other spouse and the children against the problems that would result from the untimely death of one of the money-earning parents.
4. What is The Biggest Life Insurance mistake people make?
The biggest mistake is buying it as an investment. Life insurance is an expense to be minimized. Buy simple term life insurance where you can compare prices easily. Just take the low premium offer, and if you remain healthy, get a new term life policy every 5-10 years or so as your protection needs change, and let the old policy lapse.
If you don't want to do the price comparisons yourself, there are often automated services to do it for you. Also note that many insurers have differing underwriting criteria, so if you find it difficult to get insured initially, consult an agent that specializes in getting special life risks insured.
For US residents, remember, unless you are buying a big policy, the state guaranty funds stand behind your policy, so don't worry about the financial strength of the company offering the insurance.
5. Outside of Life Insurance what other types of individual insurance are often over looked?
You are more likely to be disabled than die, so consider disability insurance – you'll gasp at the price, though. Be sure to check whether the insurer pays disability claims readily, or fights a lot of them in court.
If you are well-off, you might consider getting an umbrella policy to cover you against large calamities. We live in a litigious age, and added protection can be useful. Again, be sure to check whether the insurer pays claims readily, or fights you to avoid paying them in court. You want insurance, not the right to sue the insurer to compel payment.
David J. Merkel, CFA is Principal of the equity and bond asset management firm Aleph Investments, LLC, and writes The Aleph Blog. Previously, he was the Director of Research for Finacorp Securities, Senior Investment Analyst at Hovde Capital, and a
leading commentator at RealMoney.com.

Before that, he managed corporate bonds for Dwight Asset Management, mortgage bonds and investment risk at Mount Washington Investment Group, after working with Provident Mutual, AIG and Pacific Standard Life.

He holds Bachelor's and Master's degrees from Johns Hopkins. In his spare time, he takes care of his eight children with his wonderful wife Ruth