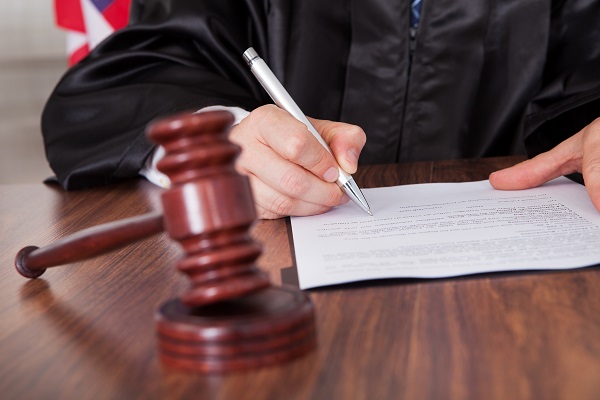 In a historic ruling presented on February 6, 2015, the Supreme Court of Canada has struck down a ban on doctor-assisted deaths for terminally ill patients who are suffering physically or psychologically. This decision came as a response to the Carter v. Canada (AG) case, in which various parties representing two women, Kay Carter and Gloria Taylor, challenged the prohibition on doctor-assisted deaths.
According to the Supreme Court, the prohibition on doctor-assisted deaths was found to infringe on Section 7 (the right to life, liberty, and security of the person) of the Canadian Charter of Rights and Freedoms. Under this new ruling, the aforementioned patients can legally seek to end their own lives via a doctor-assisted death. Doctors performing this procedure also won't face any possible discipline or penalties. Previously, doctors found to be assisting patients commit suicide faced up to 14 years in prison.
By making this ruling, the Supreme Court interestingly overturned its own decision that it made back in 1993, when it ruled during the Rodriguez v. British Columbia (AG) case that a doctor-assisted death, also known as euthanasia, was illegal. The Supreme Court had also then justified a ban on euthanasia by stating that such a ban was in accordance with Section 1 (known as the reasonable limit clause) of the Charter.
The Supreme Court's new decision to overturn its previous ruling has led to some speculation in the insurance industry and raised several important questions about how this ruling can affect life insurance claims in Canada.
The most important question that people are especially wondering about is if a doctor-assisted death will be treated as a regular suicide by a life insurance company during the claims process.
According to the Canadian Life and Health Insurance Association (CLHIA), the answer to this question won't be clear until the federal government actually comes up with legislation in accordance with the Supreme Court's ruling.
This process could take as long as one year and the Supreme Court has suspended its ruling for the duration of that period in order to give the federal government time to draft the legislation. In the meantime, the CLHIA has said that this ruling is not expected to have a significant impact on the life insurance industry.
The second major question that arises from this new ruling is the concern that people with the intent to seek a doctor-assisted death in the near-future will purchase a life insurance policy. Giving people with a life insurance policy the ability to dictate the time and place of their own death could potentially lead to the life insurance policies being abused.
According the CLHIA, this shouldn't be an issue and there should be no cause for concern. Most life insurance policies these days already come with a suicide exclusion clause. This exclusion clause explicitly states that the policy won't pay out if the insured person commits suicide within the first two years of their purchase. The CLHIA explains that most people seeking to end their lives via a doctor-assisted death have purchased a life insurance policy more than two years prior to their decision.
Finally, there have also been fears that malevolent family members of a terminally ill patient could push for a doctor-assisted death of their relative in order to get a life insurance payout. The Supreme Court's ruling has attempted to counteract this problem by stating that the patient making the decision to end their life would have to be "competent", "consent to the decision on their own" and be suffering from pain "that is intolerable" from a "grievous and irremediable medical condition".
In other words, only the patients themselves will be able to decide if they want a doctor-assisted death. These patients will also only be able to make this decision if they've successfully demonstrated that they still retain all their cognitive abilities and are painfully suffering from an incurable disease.
As mentioned above, this is still a developing story and all the facts haven't come out yet. It's also unclear as to what the federal government's response to this ruling will be. So far, Justice Minister Peter McKay has only confirmed that his government needs more time to "absorb a ruling on a matter so sensitive for many Canadians". It's certainly possible that the federal government will require the full year granted by the Supreme Court before developing a legislative response to the ruling. Complicating matters further is the fact that this issue could be put on the backburner due to 2015 being an election year.
Regardless of what happens next, you can be rest assured that LSM Insurance will stay on top of this news and bring its readers the most up to date information on the topic as soon as it becomes available.