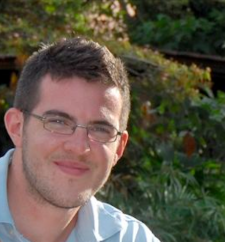 Chad Davis, an insurance broker at Assumption Life has recently gone through his first Life Insurance Claim. Davis, studied Sociology at the University of Maine before pursuing the life insurance career path. There was no question that the profession was the perfect match for him, given his interest in numbers and persistence in helping people. It provided him with the opportunity to assist people in achieving their financial goals through strategic financial planning.
Davis has recently processed his first Life Insurance Claim with Assumption Mutual Life Insurance Company. The first step to collect on a life insurance policy is the beneficiary contacts the policy holders broker or the insurance company directly to informing them of the situation and providing the proper paperwork.
An 84 year-old gentleman's Family had been able to receive $10,000 of Claim in less than 2 months time. He has personally delivered the full cheque to the family, and being able to see the happiness and relief on their faces made the experience all very rewarding. The claim gave them the peace of mind and closure they needed as they no longer needed to worry about the outstanding funeral charges and the settlement of the estate. Assumption Life has made the process very simple and understandable for both Davis and the family.
Assumption Life is one of the major insurance and financial investment companies in Atlantic Canada who offers a large variety of products, including group benefit plan, individual life insurance as well as individual annuities. "Assumption Mutual Life Insurance Company was very easy and professional to deal with throughout the entire Claim Process," says Davis. The staffs were readily available to answer the questions and concerns from Davis and the client's family.
Davis found the experience to be very emotional yet fulfilling, as he had not only gained a good relationship with the gentleman and his prospective family but it gave him insight on the power of life insurance and the positive impact it can have on a family in difficult times.
To find out more about life insurance claims and hear other's stories, you can visit our Inspiring Life Insurance Stories page as well as our article regarding Making a Life Insurance Claim .