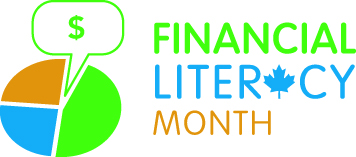 November was Financial Literacy Month in Canada. This nationwide campaign was spearheaded by the Financial Consumer Agency of Canada to help inform Canadians about personal finance.
The Government of Canada and Canadian financial experts took to Twitter with #FLM2014 to give their tips on how to handle personal finance. Topics included debt, security, financial planning and much more.
The most common topic on Twitter was debt management. Canadian finance bloggers, credit unions and the Government of Canada offered tips, advice and encouragement for those seeking help.   
Finance is not all about managing your debts but about investing and keeping your finances secure.
Of course you will want to track your finances and start planning how you will use your finances as well. 
Some Canadian financial blogs offered general tips for Canadians.