Sheryl Smolkin | Journalist, Retirement Redux
Sheryl Smolkin
Journalist, Retirement Redux
1.What type of disability insurance do you own?
I am self-employed and almost ten years into an "encore career" after taking early retirement and starting a pension at age 54. Therefore I "self-insure" any future disability. I do have $25,000 in critical illness insurance through my husband's workplace benefit plan.
2.What factors did you consider when determining the coverage amount?
See above.
3. Do you think people underestimate the importance of disability insurance, and if so, why?
I think that many people do underestimate the importance of disability insurance. Everyone is healthy until they are not. It can happen in a minute. The table below printed on the Sun Life Canada website illustrates the odds of becoming disabled at various ages.
Chances of becoming disabled for 3 months or longer before age 65*
* Derived from 1985 Commissioners Individual Disability Table A.

| | | | | | | | |
| --- | --- | --- | --- | --- | --- | --- | --- |
| Percentage | 58% | 54% | 50% | 48% | 40% | 30% | 23% |
| Age | 25 | 30 | 35 | 40 | 45 | 50 | 55 |
4. What limitations or exclusions should people watch out for?
Whether people are covered under a group or individual disability plans they should be aware of benefit maximums and consider if coverage should be increased when their salary increases. Also, more people are working beyond age 65 and they may not realize their employer-sponsored disability coverage will not continue beyond that age.
5. If you had to choose between critical illness and disability insurance, which one would you choose and why?
Disability insurance wins hands down, particularly for those people with big mortgages and young, dependant families.
Sheryl Smolkin is a retired pension lawyer who over the last 10 years has developed an "encore career" as a freelance journalist writing about pensions, benefits and workplace issues. For three years she blogged on moneyville and wrote a column called At Work for the Toronto Star. "Real retirement" is getting closer, but Sheryl is still trying to figure out what that means for her. Her new blog RetirementRedux: Reinventing Retirement is part of her transition to "life after work."
LM00LM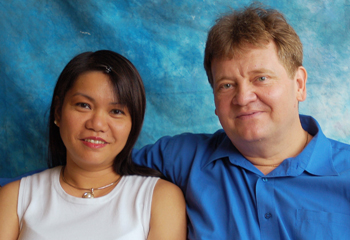 I am very pleased with the plan LSM Insurance set up for me. It's...
1 of 85
Arthur Balaniuk
Read more