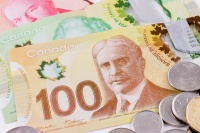 The Canada Revenue Agency has ruled segregated funds are not tax deductible. 
"A segregated fund policy is a contract of insurance…not a share or security," said a statement from the CRA confirming the decision.
The ruling was made in response to a question asked at the Conference for Advanced Life Underwriting (CALU) spring meeting. CALU has responded with disappointment by saying that the CRA definition is a narrow view of how insurance investment products should be defined.
The CALU has  further noted that they understood further submissions were being made on this topic that they hoped will lead the CRA to take a more expansive interpretation.
Jamie Golombek, CIBC's managing director of tax and estate planning and frequent guest on The Marilyn Denis Show, sides with the CALU, even though he says the CRA is technically right.
"The CRA is technically correct in saying that the fee is not deductible since seg funds are not a security. That being said, we all know that investors see mutual funds and segregated funds as very similar investment vehicles, sometimes, even interchangeable and therefore for clients who pay investment counseling fees for the seg fund investments are clearly at a disadvantage compared to securities' investors."