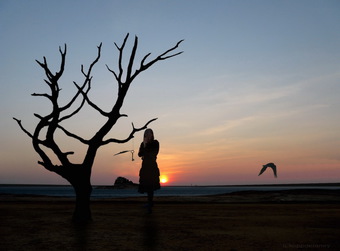 Depression is a mental illness now being publicly addressed. Back in the day, people never talked about this mental illness. It was thought of as a shameful thing to discuss, and those who were going through depression were embarrassed to address it.
By not addressing their depression, many fell victims to suicide, which could have been prevented by seeking help.
The public is becoming more aware of depression — especially since famous people have unfortunately succumbed to this illness.
For example, recently, the very famous actor Robin Williams committed suicide because he was going through depression.
The world was left in shock because no one would have ever thought Williams was battling such a mentally exhausting disease since his roles in movies proved him to to be more of a comical and happy person.
Depression is just as bad as smoking, as O.Canada.com states, "The research found that all mental health conditions studied resulted in higher death rates among sufferers when compared with the general population, with a reduction in life expectancy of between seven and 24 years. Dr John Williams, head of neuroscience and mental health at the Welcome Trust, said: 'People with mental health problems are among the most vulnerable in society.'"
It's absolutely vital that people who are going through depression seek immediate help. We asked our Twitter followers some tips to help those who are going through depression:
Conference Board Canada states that,
"According to the Canadian Community Health Survey on mental health and well-being, one in seven adults has had a mood disorder at some point in their lifetime, as identified by reported symptoms.2 An estimated 20 per cent of Canadians will experience mental illness at some point in their lives, and two-thirds of these people will never receive treatment."
The earlier the treatment is received, the better for a positive outcome and the lower the death rate.
How do people going through depression who are diagnosed with this illness obtain life insurance?
Obviously, they want to protect their family if anything were to happen to them, especially with an illness such as depression.
Underwriting becomes the determining factor if the individual with depression gets covered or not.
Some of our Twitter followers agreed to disagree that underwriters are not medically trained to judge depression:
Karen Orozco, chief underwriter of Manulife Financial, states, "One of the difficulties in underwriting depression is more and more cases are diagnosed by the primary physician. While this means earlier intervention and possibly shorter treatment periods, these doctors don't always classify depression according to the criteria set out in the Diagnostic and Statistical Manual of Mental Disorders IV (DSM) so it is more difficult for underwriters to classify the degree of impairment."
It's a sticky situation, but you can still get covered for life insurance provided that you show that your depression or other mental illnesses are under control.
It's always important to seek medical help immediately. By doing this, you are able to qualify for life insurance to protect your family and loved ones.