The Canoe Man
John Darwin and his wife, Anne, were suffering financial difficulties and decided to solve their problems by taking a new life insurance policy on John's life before faking his death. Sounds like a typical insurance fraud scheme. However, the incompetence in the way they pulled of this master plan and still got the payout is shocking.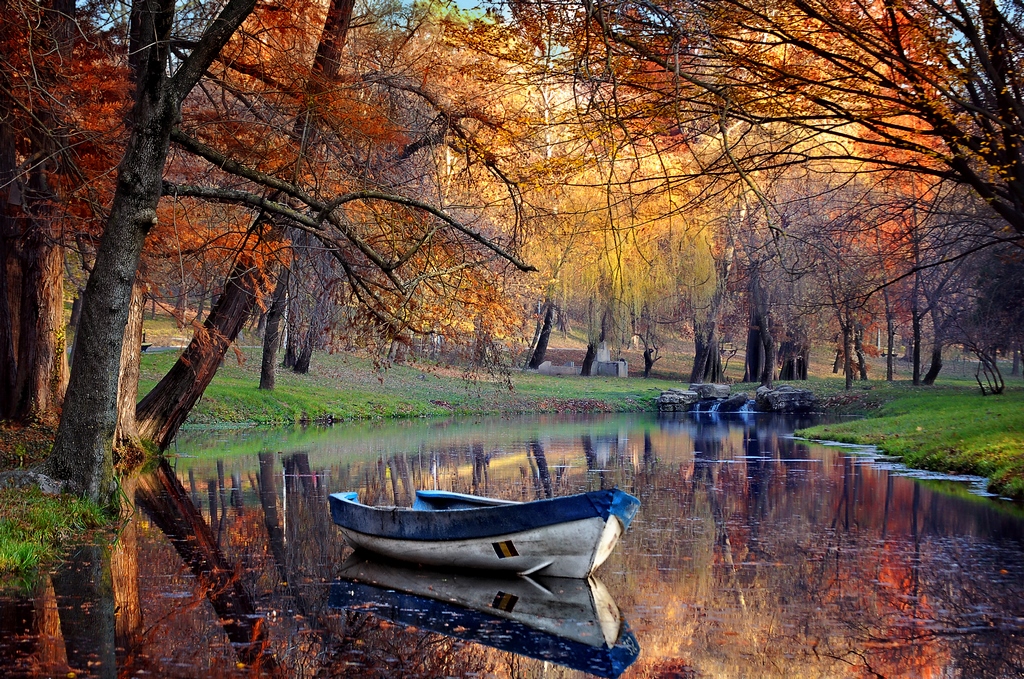 Apparently, John Darwin, a former teacher who worked as a prison officer, did not seem to be a man with financial problems. He drove a luxury Range Rover and owned several rental properties in County Durham in the UK. However, he and his wife came under pressure with a £240,000 mortgage and growing credit card debts that were about to bring the couple to the county court. In order to evade their bankruptcy, John Darwin paddled out into North England's sea on a canoe after a stormy night, abandoned his boat, and went into hiding in March 2002.
The "canoe man" returned to shore, where his wife secretly collected him and drove him to the Durham railway station before reporting that her husband disappeared after canoeing in the sea. This triggered a huge and expensive air sea rescue operation. Moreover, a team of police officers continued the search until the end of May 2002, when police divers discovered a paddle and section of a canoe that was identified by Anne as part of her husband's canoe.

Prince William Pilots Seaking Helicopter
by Wikimedia Commons
Anne Darwin sought to make her first insurance policy claim already in April 2002, not even a month after her husband paddled into the sea. One year later, in April 2003, John Darwin was declared dead after the coroner concluded that he had probably encountered difficulties at the sea resulting in his death. His wife expressed that she would finally be able to achieve closure to move on with her life. After the death became "official," more claims followed on John Darwin's various insurance and pension policies, including a £25,000 life insurance policy, £25,000 teacher's pension, £58,000 prison service pension, £4,000 in payouts from the Department of Work and Pensions, and a £137,000 Norwich Union mortgage insurance policy. Consequently, Anne Darwin collected over £500,000 in life insurance payouts.
In the meantime, shortly after his disappearance, John Darwin returned home to secretly live with his wife for about four years. He grew a full beard and used the false identity of a dead child, John Jones, to obtain a driving license, passport, library card, and other documents useful for modern living. No one, even insurance investigators who were parked outside his home for a year, recognized Darwin, who lost weight and disguised himself with a cap, glasses, heavy coat, and walking stick. When they had visitors, Darwin snuck into an adjoining home that the couple also owned. He became anonymous.
When the police examined Darwin's false passport, they found out that he travelled quite a lot, including to destinations such as Turkey, Northern Cyprus, USA, Gibraltar, Venezuela, Costa Rica, and Panama, where the couple planned to start a new life. Anne Darwin sold numerous properties in the UK, including the family home with the adjoining house, and transferred the proceeds to Panama. There, the couple purchased a tropical estate, which they intended to turn into a hotel.
However, their future plans fell apart after John Darwin walked into a London police station in December 2007 and claimed he had had amnesia for the last five years. Surprisingly, he was released to the care of his sons, who were at first pleased at his return. However, the couple's fraud was revealed, as a photo of them together in Panama in 2006 was published in the media. Apparently, the reason Darwin returned was to resolve his relationship with his sons.
The couple was arrested, and in 2008, John Darwin was sentenced to six years and three months after admitting fraud. Anne Darwin pleaded not guilty and was given six and a half years after a trial. Their assets were seized and sold after the couple was imprisoned. The prosecutors recovered cash from six bank accounts in Panama and the UK, amounting to £501,641. The money recovered from the scam will be repaid to the insurance companies and pensions funds that were deceived. John and Anne Darwin were both released in 2011.
The LSM Insurance Take:

The fact that the couple had dodged the authorities for so long, even in the age of sophisticated surveillance, shows that they had a unique skill set that they could likely have used more productively. They spent a lot of time and effort on this scam, and if they had spent the same effort and passion towards a legitimate goal, they would ultimately been far better off.

Insurance fraud adds to the underlying cost of the insurance company, which in turn results in higher premiums for everyone. In this particular case, it's worth noting that not only did the fraud result in jail time, but also, the profits from the illegal activity were lost. Poetic justice, I suppose.
VS00EV