VIDEO: LSM Broker Speaks About the Loss of his Father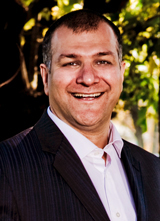 Aman Kapur, an insurance consultant at LSM Insurance, spoke in the Toastmasters Club
about the tragic loss of his father. He passed away after suffering a heart attack when Aman was just one year old.
Watch this very inspirational speech he called "Never let the heart fail!" that is not only about Aman's loss and how it has affected him, but also about health and how the world has changed in terms of lifestyle since his father's passing.
EVLM