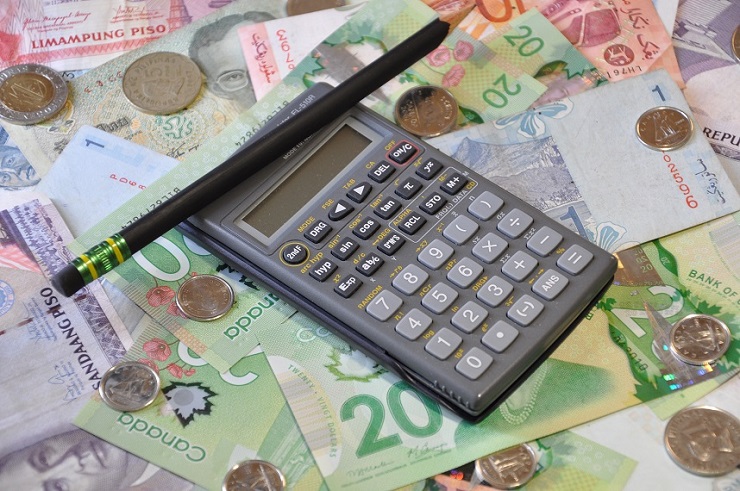 At the end of each of our articles, LSM invites readers to go to our various life insurance calculator pages for a free quote. We also have a Needs Analysis Calculator that lets you know how much insurance you may need based on your own personal circumstances.
However, we are not the only insurance brokerage to offer this service. Many popular insurance companies are offering their own quote pages. In fact, 58% of Generation Y uses an insurer's website to gather information about insurance and 48% gets quotes directly from the insurer online, according to a 2011 JD Power & Associates Shopping Survey.
So, we've taken a look at some of the insurance quote pages offered by some of Canada's biggest insurance companies and will give you our feedback in terms of their features and usability.
TD Insurance — Life Insurance Calculator
This calculator is clear, straightforward, and simple — especially for an Internet or life insurance layperson. Our broker Syed Raza agrees, complementing its straightforward nature, decent layout, and ease of use. But he recognizes that it's a little dated and only asks the most basic questions.
2. RBC Insurance — Calculate Your Life Insurance Needs
This site is a little too busy. There's a lot going on around the calculator that may distract the eye away from the calculator itself. "Good explanations of each question, but a little too wordy," adds Raza.
3. State Farm Canada — Life Illustrated Calculator
This was absolutely one of our favourites. It makes an otherwise banal and stark process fun through funny flash animation and charming illustrations that are easy to follow — even for a techno-luddite. Though the questionnaire is long, no one will notice thanks to the highly interactive flash cartoon. Another perk is there is no math or calculation involved. State Farm will calculate the amount of insurance you need as you answer the questions. You will actually see the number rise and fall depending on your answer. Raza liked this one too, mimicking many of our sentiments by saying, "It was a cool user experience. It took long, but I didn't notice because it was fun to complete."
4. Sun Life Financial — Tools & Calculators
The one thing this company has going for it is choice, as there are a number of calculators to choose from that cover a variety of financial needs. However, Syed Raza didn't have a pleasant experience, actually, using the life insurance calculator Sun Life offers. "It was quick and easy to complete, but also boring and dated. Not very clear. For example, 'Education fund' should read 'Children's Education Fund' for clarity's sake," he says.
5. BMO Insurance — Life Insurance Calculator
Though the calculator is clean-looking, it's not particularly user-friendly. Finding your exact expenses is difficult simply by moving a sliding button. There is not a lot of explanation about the different expense categories offered and the user is pretty much on their own in using this calculator. "It has a clean layout and is very thorough," says Raza. "The slider bar is cool, but inputting a number is much easier. Plus, I think it's not a good idea for customer psyche. For example, when i scroll to $60k for income or $100k for savings, it's only, like, 2% of the bar, which makes me feel like a broke bum."
6. Manulife — CAA Term Life Insurance Calculator
Though labelled a calculator, this one is more of a quote page. There aren't a lot of options or variables to input and it's all based on where you live. Though it looks clean layout-wise, this one feels like a much more "one size fits all" scenario. "This is a CAA plan underwritten by Manulife. It's a nice quote page, though," says Raza.
7. Manulife — InsureRight
Manulife's InsureRight page offers both a calculator and a quote page. The calculator has a space for both you and your partner. There are simple explanations and straightforward fields to fill out. It's quite long, but also very simple and easy to understand. "It's a little too long," says Raza.
8. Industrial Alliance — Your Life Insurance Requirements
Extremely simple to the point of sparsity, there are actually only six fields to fill out, so you can complete this extremely fast without much effort. "This one is very basic and only really calculates need based on loss of income, not the other needs, such as medical expenses, education fund, final expenses, estate taxes, legacies, et cetera. The layout is dated and boring," says Raza.
We also asked LSM senior broker William Shung what he thought of these calculators, and he decided to address them as a whole. "They are all basically the same," he says. "[The companies] try to make it as simple as possible to encourage people to use it."
Shung's only real issue is the name of these calculators. "The message they want to get through is Find out how much insurance you need for your financial protection. Most companies use the word 'calculator.' I would prefer to call it a 'needs analysis.'
LSM Insurance has its own Needs Analysis Calculator, and we encourage you to use it. If you'd like further assistance, please call us at 1-888-899-4849.