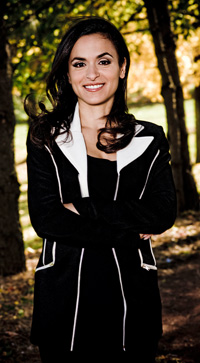 Bonjour!
LSM Insurance is pleased to announce that we are equipped to assist you in Canada's other official language.
Our president, Chantal Marr, is fluent in french and she will be pleased to assist you in finding the insurance plan that's right for you. Chantal is one of the 9.5 million french speaker's in the country that make up one-third of Canada's population.
She's also a standout insurance broker with access to a myriad of insurance carriers, which helps her clients get the best rates possible. Working with a broker is incredibly important because they can shop the market for you.
They can also explain the two types of life insurance: term insurance and permanent insurance. Term insurance is an insurance policy that is paid into for a specific number of years — in other words, a stated "term", such as 20 years, 30 years or ten years. The premiums start off low, but increase as you get older.
Permanent insurance offers coverage for life and generally, the premiums remain level for life or can be paid-up after a finite number of years. However, the options vary, so widely when it comes to permanent insurance that consulting an independent broker should be integral to your purchasing process.
At LSM, our brokers work hard to find you the best price and policy for your particular family situation. We are all trusted in the community and are working hard to bolster our staff so that we can assist you in any language. To arrange an appointment, please call us at 1-866-899-4849.