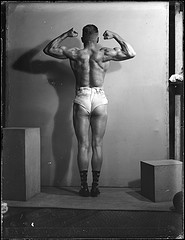 Exercise can have more than a positive impact on your health. It can also have a big impact on an insurance agent or a broker's sales.
A recent survey from Lumesse, a global talent management company, revealed that Singapore has the most unhappy workers in the world and that its employers struggle with employee retention.
The poll found that, in general, 17 per cent of employees stay with their current employer forever and only 19 per cent look forward to work each day. Perhaps more alarmingly, only 12 per cent of the 4,000 employees surveyed feel like they work in a positive and supportive workplace, and few employees feel bonded with their company.
Given these results, it was concluded that money is not always the solution to one's happiness in the workplace, as 14 per cent of employers increased employee salaries by 20 per cent over five years compared to the global average of 9 per cent. Yet people are still leaving.
This goes to show that money isn't everything, which is where a workplace exercise regimen and wellness program comes in. After all, studies show that such a program improved employees retention, improved the health and well-being of employees, increased morale and team spirit, reduced staff turnover, and reduced absenteeism.
In more detail, exercise by itself offers insurance advisors the following benefits:
1. Improved health and vitality resulting in less sick time and increased energy during working hours.
2. A positive image, which impacts how your clients see you. Clients who see their advisors as fit often view them as well-organized and better able to take care of their needs.
3. Enhanced mood levels and a more positive attitude. Most insurance agents/brokers sell similar products, so it's the brokers personality that brings something different to the table. In addition to a insurance brokers' expertise in finding the right plan, their clients can no doubt sense positive energy, and this energy creates a vibe that will then translate into increased sales.
4. Exercise can be a great way to meet new clients. Working out is an informal and fun way to get to know new people and create new relationships.
For more details about the correlation between exercise and maximized profits, see the following studies: