Lorne Marr and friends take
a break from the action.
On Friday, August 13, 2011, founder Lorne Marr and the team from LSM Insurance took to the diamond for a very special baseball game.
They ran the bases and hit it out of the park for a very important cause. Care-Alive (The Caroline Cunningham Foundation for Epilepsy) was started in 2009 by the friends and family of Caroline Cunningham after her death from Sudden Unexplained Death in Epilepsy (SUDEP) at the age of 32.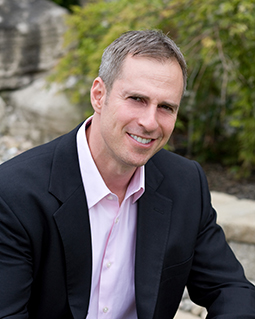 The foundation named in her honour provides support for those living with epilepsy and their families and raises awareness for epilepsy and SUDEP. In an effort to keep administrative costs to a minimum, Care-Alive is run entirely by volunteers, so almost 100% of their proceeds go to the causes they support.
Among their primary causes are the sponsorship of Seizure-Response Dogs through the Lions Foundation of Canada and the Sunny Days Kids Camp.

Lorne Marr wins Blue Jay tickets
for being one of the
events top fundraisers.
This year's baseball tournament was held at East Point in Scarborough, so come on out and support us.  Team LSM  faced much larger financial institutions — RBC, GMP Securities, Odlum Brown Limited, Freedom International Brokerage, and Shorcan Brokers Limited — so they were the true underdogs.
The tournament exceeded its fundraising goal of $25,000 with a $30,000 output and despite being the smallest team on the field, Lorne Marr and friends raised a respectable $1,400.
They would like to thank Foresters Life Insurance Company, Canada Protection Plan and fellow brokers, Chad Larmond, Jack Larmond, William Shung and Les Machan for their generous donations.