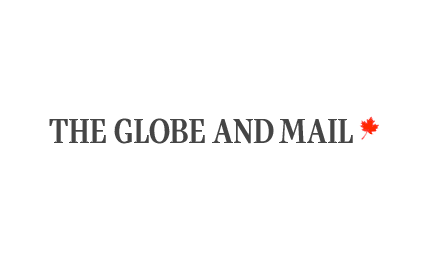 Welcome to the summer, workers of the world – July is officially in the house. Sundresses and cargo shorts have elbowed out business suits and ties. Desk lunches have been ditched for sunny patios. And half the office leaves at the stroke of noon every Friday.
You could call it the Great Summer Slide, thanks to both official summer policies – almost half of Canadian companies offer their employees flexible summer hours, according to a May AON Consulting survey of 477 companies – and unofficial slackdom.
But workplace experts say this may actually be the time to boost your career. While everyone else is out sipping daiquiris, you can sneak up the corporate ladder.
It's the perfect opportunity to show initiative, says Fiorella Callocchia, president of Mississauga management consulting firm HR Impact. She suggests taking on new files and training and offering to cover off any short-staffing problems your manager has. Then, get a jump on big September projects you're hoping to do.
"You'll look like a team player," she says. "And what we call 'high-potential' staff."
You also might be able to scoop up a project that was on hold until the fall, says Gregg Taylor, the president of Transitions Career and Business Consultants Inc. in Vancouver. There may even be some funds kicking around to get it done.
"Many companies have August 31 year ends, so many managers will be looking for use-it-or-lose it spending ideas," he says.
Mr. Taylor tells many of his job-seeking clients to stay sharp during the summer months, when competitors may be slacking at the cottage. The same holds true for those looking for promotions, he says.
Many posts open up in the summer because it's a good time to schedule a between-job break. And with reduced staff on hand, you might have more direct access to your manager or the boss, who may be feeling more open to informal meetings.
Use those encounters wisely, Mr. Taylor says, and you could speed up the decision-making process in your favour.
But if you're not feeling Machiavellian, can you enjoy the odd Friday afternoon on a patio without losing ground? The answer is a qualified yes.
"You don't want to have a great summer at the expense of needing therapy in the fall," says Ms. Callocchia, who compares the summer slide to the weeks pre-Christmas when the office culture also goes soft.
For one thing, make sure flexible policies are a good fit for your working style.
LSM Insurance, based in Markham, Ont., offers a range of flexible work arrangements, including a four-day workweek. This one is especially useful during the summer when employees can leave for weekends on Thursday nights.
When they work best, relaxed summer policies can actually increase focus and morale, president of the company says.
But the trade-off is longer hours during those four days. "Not everyone takes advantage of it," Chantal Marr continues. "Some don't have the attention span or feel burned out at the end of a 10-hour shift. Others get a second wind and get into a bit of a groove."
If you're committed to making flex time work, make sure you can make tangible progress if you're working at home or on off-hours, "to show you're not just sitting by the pool," Ms. Callocchia says.
At LSM Insurance, which specializes in online sales of life and health insurance, those off-hours can actually help brokers nab clients, for instance.
"A lot of our competitors are off. Maybe one of our brokers is trying to meet with someone who is also meeting with others. If our broker is a little more attentive during the summer, he or she is going to have a better chance of earning their business."
If you are working fewer hours, have a little sympathy for your manager, the experts say. He or she still needs the job to get done, so help her or him figure out how to cover you with other staff or temps.
"It shouldn't fall apart without you," Ms. Callocchia says. "Don't be greedy with your knowledge and skills."
None of this means you have to be uptight. But think about checking in before, say, leaving at noon on Friday, to see that you're not missing anything crucial, Mr. Taylor says.
"Often, we don't ask because we don't want to hear the answer. But usually your manager will say no, but thank you for asking." And if they do have something that needs doing, better you know now.
It's all about not letting the summer mess with your "personal brand," Ms. Callocchia says.
A too-liberal interpretation of relaxed summer dress codes is a big no-no on that front. "Please don't be stupid. If you're wearing something you'd wear to the beach, the gym or a nightclub, don't wear it to work."
At its best, a summer workplace can balance work and play without hurting your reputation – or the bottom line.
"Fun can increase productivity too," president of LSM Insurance says.
***
Summer strategies

Stay focused Don't let your work slide. De-clutter your desk.

Don't dress down too much If you wear it on the beach, don't wear it at the office.

Enjoy outdoor lunches Yes, your manager notices when you duck out for two hours. Just make it up at the end of the day.

Watch for job openings Others may be too busy kicking back to polish their résumé.

Network in the office Reduced staff might mean fewer people between you and the boss to pitch those big ideas. Managers and owners might be feeling more relaxed and open to informal meetings.

Network outside the office If your competition has gone fishin', get in there and promote your business.

Volunteer If your department is short-staffed, earn points by offering to cover.

Go for the cash Many companies have Aug. 31 year ends, so many managers will be looking for use-it-or-lose it spending ideas on either projects or job roles.

Opt out If you know that working late a few nights will cause your work to suffer, then leaving early on Friday isn't worth it.
Tralee Pearce in Globe and Mail