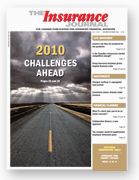 As stated in the November/December issue of the Insurance Journal, the Fraser Group recently ran down the list of the Top 10 Group Insurance Companies in Canada. The top 10 companies combined comprise 95% of the market.
Great West Life 22.3%*
Sun Life 21.6%.
Manulife 21%.
BlueCross 10.5%.
Desjardin 5.9%.
SSQ Financial 3.9%.
Green Shield 3.6%.
Industrial Alliance Group 2.9%.
Standard Life 2.2%.
Co-Operators 1.2%.
* Great West Life results include Canada Life and London Life.
For a free, online group insurance quote, please visit our Group Benefits Quote Page, or contact us at 1-866-899-4849