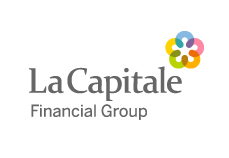 Term 10 life insurance is generally the most popular form of life insurance in Canada. It provides low initial premiums, but the cost can rise substantially as the insured gets older. For example, RBC Insurance's $500,000 Term 10 insurance for a 35-year-old, male non-smoker with premiums starting at $26.37/month. However, at the end of the 10th year, the renewal premium becomes $146.70/month.
The reason life insurance companies use a buffer is to cover for any health changes over those ten years, thus charging a much higher premium than if the insured were to apply for a new plan at the end of the ten policy years and was still in good health. Term 20 life insurance premiums are about double those of a Term 10 plan, but the premiums remain level for 20 years instead of ten.
Many people are unsure which plan best suits their situation. La Capitale recently introduced a hybrid policy, which offers a unique solution. Their 20 Period 10 Protection Plan provides premiums which are level for the first 20 policy years, but the insured gets a cash out option at the end of ten policy years. After the tenth anniversary, and for a period of 30 days following, a cash surrender value is available, giving the insured a choice between a 10 and 20 year renewable term based on the development of his or her situation. One caveat is, the cash surrender value may be subject, in part, to income tax.
Below is an example of how the 20 Period 10 plan stacks up against the competition:
$500,000 of Term 20 coverage from RBC Insurance is $43.20/month.

$500,000 of 20 Period 10 from La Capitale is $59.17/month. The cash out option at year ten is $3,015.
You can get additional quotes by visiting our Instant Online Quote Page, or contact us at 1-866-899-4849.