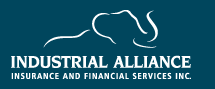 Growing demand in the Canadian insurance market means Industrial Alliance has reduced its term insurance premiums by 5% as of August 10, 2009.
The reduction applies to the following:
New issues

Term 10 and Term 20 policies added to Axis and Maxirance contracts

Term 10 and Term 20 policies added to Genesis and in-force UL contracts.

Pick-A-Term added to other Pick-A-Term policies and traditional insurance contracts.
Pick-A-Term is a type of policy that gives you life or disability coverage for level, decreasing from 50% to 0% face amounts with level and guranteed premiums for a chosen term. Renewal and extension of the term is also at a favorable cost.
However, in order to take advantage of these reduced term rates you must get your applications in to Industrial Alliance by August 21, 2009.
If this limited-time opportunity that you may be interested in, please don't hesitate to call us at 1.866.899.4849. Before you pick up the phone, click this link and find out how much insurance you really need. You can also go to our free, Online Term Insurance Quote Page.