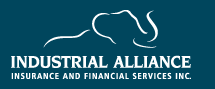 Industrial Alliance has two non-medical life insurance plans.
The first plan, The Alternative, has a limited number of health questions and the death benefit is limited to a return of premium plus interest, if the insured passes away from a non-accident in the first two policy years.
Industrial Alliance's second non-medical life insurance plan, The Perspective, has an expanded list of health questions, but offers coverage from day one.
(Industrial Alliance Revamped it's Non-Medical Life Insurance Line-up continued…)