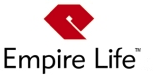 The recent dip in interest rates has forced insurance companies to re-visit the management expense ratios they're charging on their segregated fund lineup. With interest rates at all-time lows, this is wreaking havoc on the returns on Money Market Funds and, in some instances, could force negative returns.
Recently, Empire Life and Standard Life announced they're reducing their management fees on their segregated money market funds. These changes commenced in April 2009.
The management fees on Standard Life money market funds are now 0.4% for their Ideal 75/100 Series and their Ideal 100/100 Series, as reported by the Insurance Journal. Previously, these funds had management expense ratios of 1.2% and 1.5% respectively.
The Insurance Journal also reports that Empire Life has reduced its fees on Series "A" money market funds from 1% to 0.47%. The change is in effect until October 30, 2009.