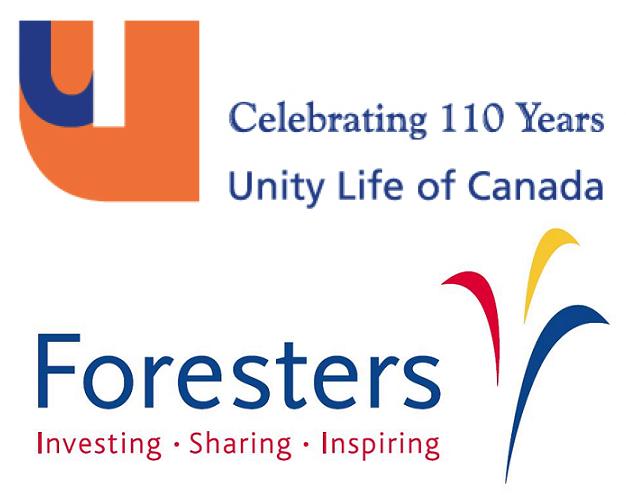 Unity Life of Canada joined the Foresters family in April 2008 and as of Jan 23 2012 changed their name to Foresters Life Insurance Company.


Unity Life, a Foresters company, offers five unique value-added benefits to all of their policyholders. This includes all of their policies issued under the Unity Life umbrella, the Forrester's umbrella, along with their Canadian Protection non-medical plan.
These policies include the following benefits:
Critical Illness Member Benefit                                    If the member or someone in their immediate family is diagnosed with a critical illness, such as cancer, heart attack, stroke or Multiple Sclerosis, they may be eligible for a $4,000 grant. However, it does not cover pre-existing conditions and there is a 24-month elimination period.

Terminal Illness Member Benefit                                       An interest free loan is available to the insured if they become terminally ill. To be terminally ill, there has to be a reasonable certainty of death within the next 12 months, as determined by a medically qualified physician who can provide medical proof to the satisfaction of Foresters. The total loan can be 75% of the net face amount, up to $250,000. Unlike other carriers, there is no interest charged on the loan and the loan isn't limited to 50% of the total face amount. However, there is, once again, a 24-month elimination period on this benefit.

Young Member Benefit                                                       This benefit insures the ongoing care and maintenance of the insured's children, especially if something were to happen to them or their spouse. The legal guardian receives $300/month for each child up to the time the children turn 18 in the event they lose both parents. 

Competitive Scholarship Member Benefit                     This benefit gives young people a head start in life. Unity Life awards up to 350 renewable scholarships across North America. Each scholarship is $2,000/year for a maximum of four years and can aid in easing the cost of higher learning.

Orphan Scholarship Member Benefit                                If the insured's children lose one or both parents, each child may be eligible for a $6,000/year scholarship for a maximum of four years, so they may pursue their studies without worrying about as much of the financial burden as they would otherwise.