BMO finalized its deal on April 1, 2009 with AIG Life Insurance Company of Canada. The acquisition which was announced January 13, 2009, is an all cash transaction valued at approximately C$329.5 million.
The acquisition will strengthen BMO's Life's competitive position giving us immediate scale and capabilities in the life insurance market and will allow us to meet our clients unmet insurance needs said Gilles Oulette, President and Chief Executive officer of BMO's Private Client Group.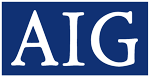 The deal does seem like a very good fit for BMO but how does it impact AIG policyholders? The answer – AIG policyholders will receive a letter later this month advising them of the change in ownership and the change in name. No action is required and there will be no changes to the policy benefits or guarantees.
BMO will continue to offer AIG's very attractive life and living benefits product portfolio. AIG offers Term 10, Term 20 and Term 30 policies. A Universal policy with over 400 investment options and a variety of Critical Illness plans.
You can get an instant on-line quote at Term Life Calculator or feel free to contact me at 1.866.899.4849.