Standard Life has a new dynamic Critical Illness lineup. The plan termed Protecta covers 24 illnesses including cancer, stroke and heart attack.
Protecta plans are available in terms of: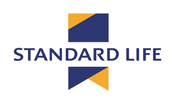 10 years

to age 65

to age 75

to age 100.
The Protecta Term 100 plan offers a variety of features unique to the Canadian marketplace. The premiums are guaranteed to never increase for the insured's lifetime. It should be noted that Canada is one of the only countries in the world to offer Term 100 Critical Illness policies. Standard Life's Protecta 100 plan is also the only plan in Canada to have a built in maturity benefit if the insured lives to age 100 and has not made a claim.
Protecta 100 is available in face amounts as low as $25,000 and as high as $2,000,000 and the policy has riders available which pay a return of premium on death or surrender. A snapshot of the pricing is below:
A 30 year old male non smoker can take out $100,000 of Potecta 100 coverage and the base monthly cost is $59.58 a month. The return of premium on death or surrender riders are another $24.18 a month.
If you would like more information, give me a call at 905.248.4849 to discuss your own situation.