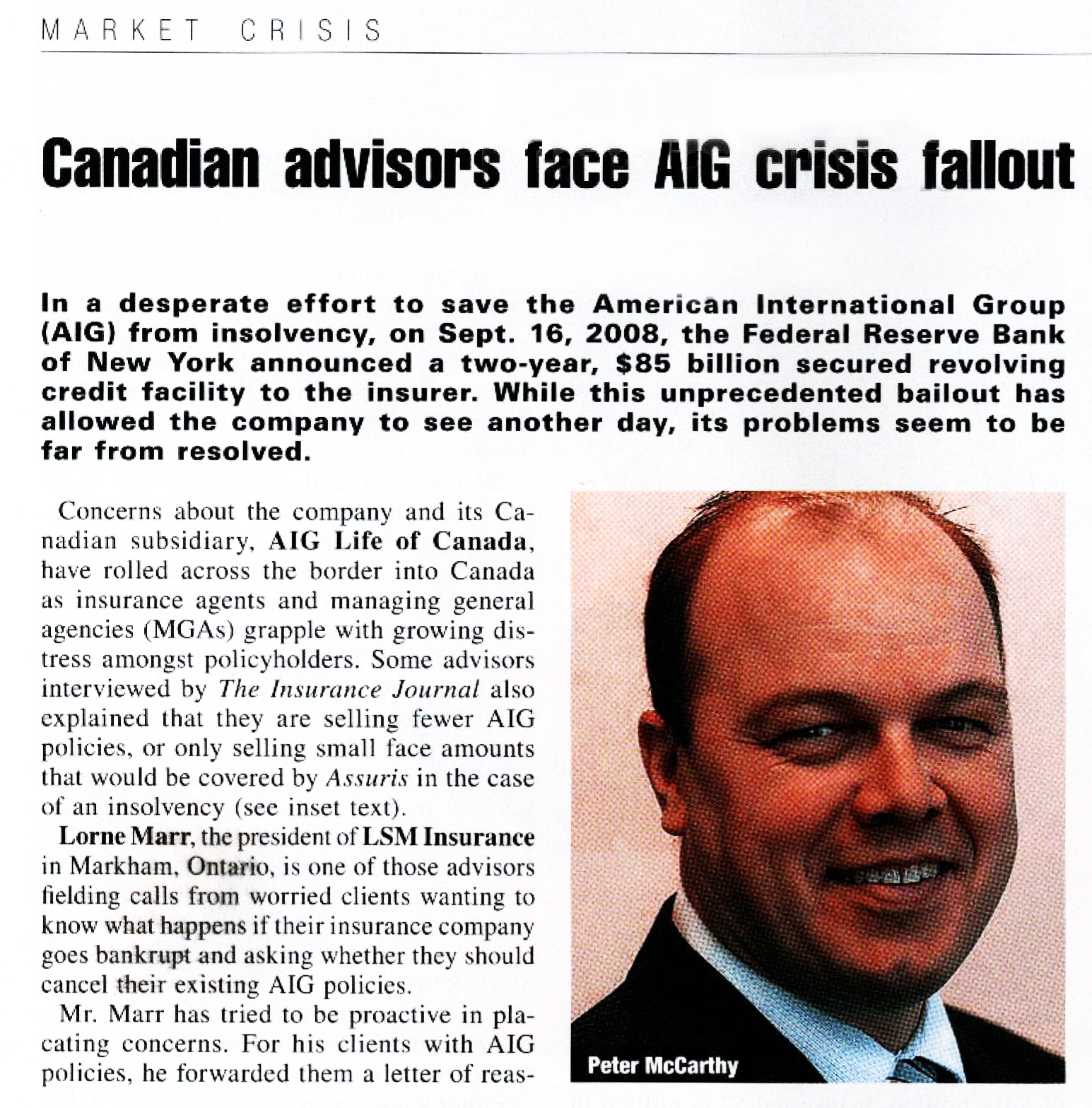 When the Insurance Journal talked to insurance experts on the recent concerns about  AIG Life of Canada, LSM Insurance was among those interviewed by the magazine.
Read the whole Insurance Journal article and find out what we had to say about AIG Life Insurance and why the existing clients with current AIG policies should not switch.
BMO Insurance continues to offer a wide variety of policies. They have Term 10, Term 20, Term 30 and Term 100 coverage.  Very few companies offer Term 30 coverage and their plan is renewable to age 100 and even few companies offer Term 100 coverage.  Term 10, 20 and 30 plas have preferred and standard rates and are available on a single life and joint life basis.
BMO Insurance also offers a Non Participating Whole Life plan and Universal Life policy with level or increasing cost of insurance options.  Their Universal Life plans have a huge array of investment choices from low risk to higher risk.