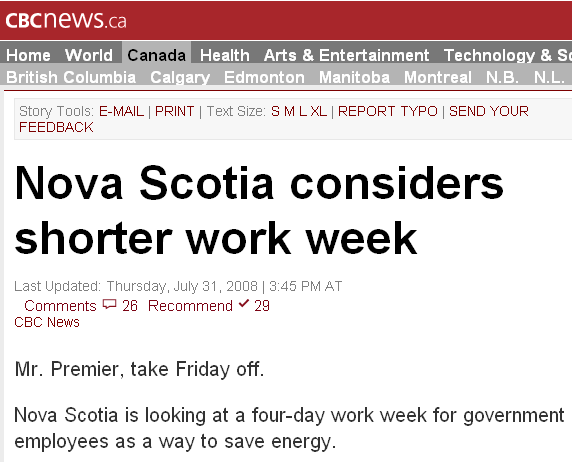 CBC News has again featured our four day work week initiative as a good example of how to combat high fuel costs. Now, Nova Scotia is looking at a four-day work week for government employees as a way to save energy, the online news service says.
Energy Minister Richard Hurlburt is reported to have said that his department is preparing a report on how how much the province would save in energy costs.
The article, among others, reads:
In Canada, some companies, such as LSM Insurance in Markham, Ont., have decided to offer employees a condensed work week to reduce commuting costs as gas prices soar.
Click here to read the full CBC report on our four day work week.