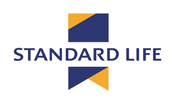 The Standard Life Assurance Company of Canada introduced a new website to allow group savings and retirement plan members to take ownership of their plans. Offering a so-called "retirement dashboard", the site provides members with an overview of their planning activities, their contributions, account balances, asset allocations and projected retirement assets, every time they log on to the website.
"The new VIP Room for plan members, in my, and our clients' opinions, should position Standard Life very favourably in the market," said Anthony Cardone, Senior Vice-President, Group Savings and Retirement of Standard Life in a press release.
"We have leveraged Standard Life's expertise in group savings and retirement that we have developed over the years and used the latest technology to meet needs that our clients and benefit consultants have expressed. We have not simply updated the existing site; we have created a whole new way for members to manage their retirement assets. And this is only the beginning. We will be introducing new features regularly in the months ahead."
Standard Life's VIP Room is designed to motivate and involve plan members in the retirement planning process and to keep them coming back. It is interactive, flexible and user-friendly.