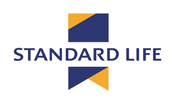 Standard Life Mutual Funds Ltd., an affiliate of The Standard Life Assurance Company of Canada, announced the launch of the Standard Life India Equity Focus Fund, one of the first funds in Canada to capitalize on opportunities in India's fast growing economy. This fund is part of a wider launch, which also includes a T-Series for ten Standard Life existing funds, as well as the two new Portrait Portfolio fund-of-funds – Dividend Growth & Income Funds and Global Portfolio.
"I believe the new Standard Life funds further address four key concerns expressed by investors; namely diversification, risk management, income-producing solutions and tax efficiency," said Denis Berthiaume, Senior Vice-President, Retail Markets of Standard Life."The launch of these new funds complements Standard Life's ability to provide advisors with an integrated range of products to help them meet the retirement planning needs of their clients.
Grow, Protect, Live and Transfer assets – these are the ultimate objectives of our suite of wealth management products to ensure a better retirement for clients," continued Mr. Berthiaume.