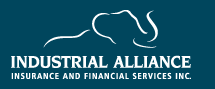 Industrial Alliance (IA) has obtained all regulatory authority approvals for the acquisition of National Financial Corporation, the parent company of AEGON Dealer Services Canada Inc., Money Concepts Limited and National Financial Insurance Agency Inc, the company announced in a press release.
This transaction strengthens IA's position as a leader in the distribution of mutual funds in Canada by expanding its diversified network of independent financial advisors. IA's two mutual fund dealerships, Investia Financial Services Inc., and FundEX Investments Inc., have over $17 billion in mutual fund assets under administration and over 2,500 financial advisors, making IA one of the five largest non-bank owned mutual fund dealerships in Canada.
You can read the entire press release here.