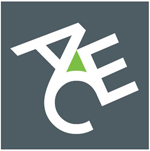 As reported in the June/July 2008 issue of Insurance Journal, ACE Life is offering a new feature to help insured employees navigate their way through cancer treatments. On April 23, 2008 ACE Life announced it had added CAREpath as an option for its Spectrum group critical illness plan. The service assigns those who have been diagnosed with cancer a personal oncology nurse who can answer questions and provide advice before, during, and after treatment.
ACE Life said the plan will be available to groups of 100 or more employees.
Lorne's Comments:
This product is well positioned to make inroads into the Canadian group insurance market. In the face of constant advances in medical technology and treatments, cancer patients may have a host of questions and concerns. This option helps give patients a sense of control. The cost, assuming 15% commission, is 84 cents per employee per month for groups ranging of 100 to 499 employees and 44 cents per employee for groups of over 500 employees. Hopefully, ACE and other carriers will extend the service to smaller groups.