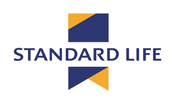 (Effective January 1, 2012, Standard Life will no longer sell individual life insurance and critical illness policies).
In a recent press release, the Standard Life Assurance Company of Canada announced the addition of a Whole Life insurance product to its portfolio. This plan offers premiums and values that remain unchanged for the duration of the contract.
It is targeted to individuals approaching retirement and looking for tax-efficient ways to maximize wealth transfer between generations.It can also fit the needs of younger individuals looking to ensure that their families are financially protected.
Furthermore, it provides an alternative to existing Standard Life term insurance policyholders who want to convert their temporary insurance to a permanent form of life insurance coverage. Standard Life's Whole Life product is available immediately through independent financial advisors across Canada.