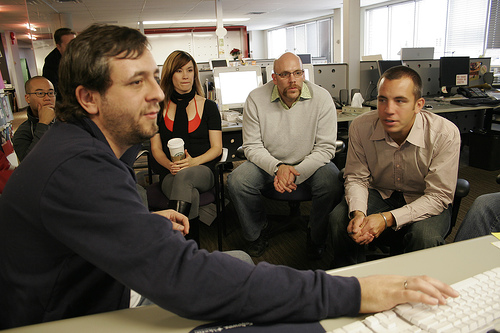 The group benefit marketplace in Canada is very sophisticated and highly competitive. The following summarizes some of the differences between group carriers in Canada. This is just a partial list; when analyzing your company's group insurance needs, we would provide a complete analysis.
Great West Life has excellent infrastructure for processing life insurance claims on-line. This saves our clients time and money. Our brokers find, however, that they are not particularly flexible on renewals.
The Desjardins head office allows direct communication with brokers, facilitating faster, more efficient communication for our clients. Their renewal formula, however, is complicated and cumbersome to explain.
Manulife is very flexible in the small group market. A husband and wife working together in the same business can get a traditional group plan with no underwriting. Head office will not speak directly to brokers, though, who must deal with the divisional office. This slows our response time.
Encon offers a large non-evidence maximum on life insurance for groups of three and up. This can be a huge benefit for a small group with an uninsurable employee. Encon, however, uses a third-party administrator to handle claim payment.
Empire is well established in the Canadian marketplace. They provide excellent service to their in-force groups. On the downside, they offer only a 12-month rate guarantee on their premiums. Many carriers offer a 16-month rate guarantee.
Blue Cross offers excellent name recognition and a 16-month rate guarantee. White fillings are standard in their dental coverage. We think, though, that they could enhance their technology. For example, Blue Cross just recently put in place a pre-authorized system for paying premiums.