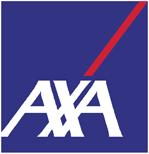 SSQ, Life Insurance Company Inc. has purchased AXA Life Insurance Inc., with the official date of the transfer being January 2012. SSQ Insurance Company Inc. is the new name chosen for the subsidiary
AXA Canada offers two universal life plans—Universal Life Protection and Universal Life Investment. The former is available on face amounts from $25,000 to $499,999, and the latter is available on amounts of $500,000 and higher.
Universal Life Protection is geared toward younger families; there are no surrender fees, but withdrawals must be a minimum of $500. Universal Life Investment is geared toward business owners and applicants over 50 years of age. This plan has two additional costs of insurance options, but also has surrender penalties on all withdrawals during the first nine policy years.
Both plans offer four guaranteed investment accounts, nine index investment accounts and 12 managed investment accounts. Both also have an Extreme Disability feature built into the policy. This feature (which is also available on AXA's Term 10 and Term 20 plans) pays out an advance of 50% of the death benefit (up to $250,000) if the insured has an extreme disability.
Both plans also include three assistance benefits free of charge: identity theft, legal assistance, and lifestyle service. Applicants in good health with very good family health history can also qualify for preferred rates.
There are two significant drawbacks: the plans are poorly priced at many age groups, and they do not have a level cost of insurance option. This means that the cost of insurance on these plans will increase significantly in the later policy years.