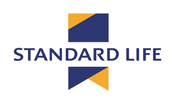 Standard Life's Universal Life plan is available to insureds up to the age of 80. Their Universal Life plan, called Perspecta, offers flexible premiums, multiple death benefit and cost of insurance options.
The plan has several available add-on options including: 10 and 20-year renewable and convertible term riders; critical illness riders for adults and children; children's term riders; guaranteed insurability benefit; accidental death benefit; and a disability waiver benefit.
On the downside, Standard Life (which used to have industry-leading rates on their Universal Life plan) imposed a major rate increase across the board in 2005. Their rates are no longer very competitive among certain age groups. On the plus side, they are one of the few companies in Canada to offer preferred rates on both their Term and Universal Life plans.
As an example, a 45-year-old male non-smoker who applies for $250,000 of Universal life level cost coverage will pay a minimum premium (i.e., the premium to keep the plan in force) of $211.95 per month.