Disability Insurance:
News from 2015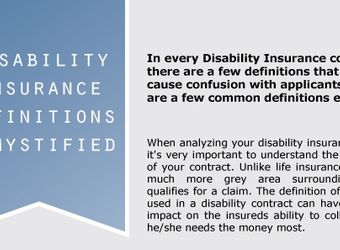 As explained in our infographic below, there are some important definitions and points in a disability insurance policy that would confuse an applicant because of the fine print involved, or in a worse-case scenerio, prevent them from paying you a cent because you didn't understand the insurance contract.
Continue reading
Being self-employed has its perks. You have a flexible schedule, control your own income potential and make decisions based on your own self-interests. But, when it comes to being insured, that's where being self-employed can be a little tricky. Working for an employer usually allows you to be a part of a group insurance plan that covers you and your family for a variety of insurance products. If you decide to take the self-employed route, you will usually be cut off from these group ...
Continue reading