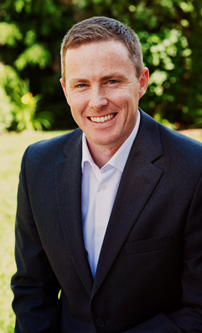 Chad Larmond specializes in helping Business Owners and Professionals replace income in the event of injury, sickness & death. Chad is an expert in the areas of Disability Insurance, Critical Illness Insurance, Long Term Care Insurance and Life Insurance. Chad began his insurance career in 2003 with the largest Disability Insurance carrier in North America (UnumProvident).
He spent 8 years there specializing in Group and Individual Living Benefits. He worked as a top consultant to help Insurance and Investment Advisors when their clients required Living Benefit Insurance Solutions.
Chad earned his Registered Health Underwriter (RHU) designation in 2006. This designation is a specialty designation in the area of Living Benefits with an emphasis on Disability Insurance. He also earned his Certified Professional Consultant on Aging (CPCA) in 2006. This designation focuses on helping clients secure their retirement future both from a financial and health care perspective.
The experience Chad has gained from working with some of the Top Advisors in Canada along with his experience as an Independent Insurance Broker has proved invaluable. He has been exposed to thousands of unique client situations and he will always bring in a strategic partner when necessary to help his clients achieve their desired objectives.
Chad is a proud husband & father and resides in the GTA. He values the time he spends with his family and friends, "we are only here once, enjoy it!" His interests include hockey, golf and downhill skiing.