Be Careful When Replacing Your Life Insurance
Like any industry, the life insurance business has a few bad apples. Many unscrupulous life insurance agents or brokers will attempt to convince you to cancel your existing policies and replace them, merely to pad their wallets with a commission cheque. Before replacing an existing life insurance policy with a new one, ask yourself six questions:
Are the two forms of coverage truly comparable? Permanent policies have premiums guaranteed to never increase, but the initial premium will likely be higher than the more attractive premium on a new term policy. On the other hand, the term policy premium will increase on renewal as you get older.
Will cancelling my existing policy trigger a taxable gain? Many older policies have valuable tax benefits. These benefits are not available in some new policies; cancelling your existing policy may increase your tax bill for the upcoming year.
Does your coverage on the new plan expire at a certain point in the future? Many term plans expire when the insured reaches age 75. The chances of a claim being made are dramatically higher at this age, and new coverage will either be unavailable or very expensive.
Will you be charged surrender penalties on your existing policy? Many universal life policies have surrender charges which could cost you thousands of dollars if you cancel your policy in the early policy years.
Verify with your current insurance company whether you can simply modify your existing plan to meet your new insurance needs. Most policies allow you to reduce your coverage and/or add a rider to meet your new insurance requirements.
Are there any circumstances where the new policy would not pay a death benefit? Most life insurance policies will have a two-year suicide and incontestability period. This means the insurance company will not pay a claim if the insured commits suicide, or if the information on the application is incomplete or inaccurate within the first two policy years. An example of an incomplete application would be not disclosing a previous illness.
There are some instances when replacing an existing life insurance policy does make sense. Term policy costs have gone down sharply in recent years, and some are available at preferred rates - offering further discounts.
Free Life Insurance Quote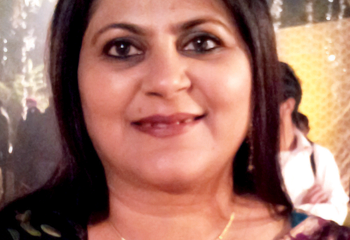 I have found the LSM website immensely useful and I'm grateful for you agreeing to let me use some of your information on disability insurance - more specifically your breakdown of partial versus residual disability insurance - for my new book. (1 of
81
)
Be sure you are dealing with a reputable broker. Ask how long they have been in the business. Are they captive agents or independent brokers. Ask them for references or to provide you with testimonials from satisfied existing clients. Most importantly, make sure the new agent/broker completes a Life Insurance Disclosure form and has you sign it; this form (which is required by law) is used to ensure that you are fully aware and understand the pros and cons of both policies. You have 20 days from the time you receive a copy of this disclosure form to withdraw the new application and receive a full refund of any premiums paid on your new coverage.