Seniors Life Insurance: Six Factors to Consider

There is a plethora of
insurance options out there for seniors.
The Canadian marketplace has changed dramatically for seniors looking for life insurance. Premiums have gone down in most instances, but at the same time, insurance companies are looking more closely at certain risk factors such as lifestyle and travel.
The following are six factors to look into when considering life insurance as a senior:
Many insurance companies now offer life insurance to individuals up to age 85. However, the rates vary significantly between ages 65, 75 and 85. The best time to look into life insurance is at your current age because you'll be looking at today's rate. For seniors with health issue looking for Life Insurance, Assumption Life,  Canada Protection and Industrial Alliance have Simplified Issue plans with No Medical Tests and a short series of Health questions, the coverage can start from day one. See point 6 for more details.Equitable Life recently introduced a simplified issue plan similar to Assumption Life's Golden Protection.  But coverage is only available to applicants up to age 80.
Face amounts can be as low as $5,000 and premiums can be as low as $20/month. You can get an instant quote for traditional life insurance at our Instant Quote Page. But the price for life insurance for seniors increases exponentially as the insure ages. This means the cost difference between a 71 year old and a 70 year old is much more than the cost difference between a 41 year old and 40 year old.
Many creditor insurance plans end at age 69. Individuals who are approaching retirement or are currently retired and in good health should consider individual life insurance options instead of creditor insurance. Individual Life insurance is portable so if you switched banks or move to another home you can maintain your coverage. More information can be found at our Facts on Mortgage Insurance article.
Preferred rates are available to those in excellent health and with an excellent family health history. Preferred rates can save you up to 35% and many companies have multiple preferred rate classifications so even if you do not qualify for the best preferred classification you can still enjoy a significant saving.  The savings on preferred rate qualification for Permanent policies is less pronounced and not as many companies offer preferred rates on permanent policies. For more information see Understanding Preferred vs. Standard Rates.
Many insurance companies offer last-to-die coverage at a lower rate than traditional life insurance. This form of insurance is used primarily for estate planning and pays out a tax-free death benefit upon the passing of the last surviving spouse. It's because the the insurance proceeds are paid out further in the future that the cost is substantially less. Last to die policies are usually only available as Permanent rather than Term policies and are most often used for Estate Planning purposes.  Some examples of seniors using life insurance for estate planning include taxes on a cottage or investment property or taxes owed on the RRSP or RRIF.
Guaranteed Issue policies are available for those with health issues. Similar to Simplified Issue life insurance these policies do not have medical tests, but they also do not have any health questions. These are often referred to as a "last ditch life insurance" These plan often sold direct by companies such as BMO Insurance and Manulife pool together people with very serious health issues and have a two-year waiting period for non accidental death benefit. 
Once again, you can get a free, online instant quote at our Instant Quote Page, or you can get a non-medical life insurance quote at our Non-Medical Instant Quote Page. Alternatively, feel free to call us at 1-866-899-4849.
Free Life Insurance Quote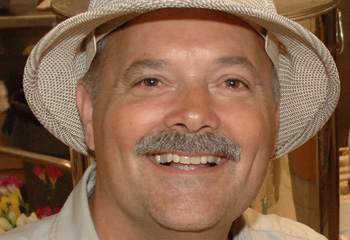 You have a truly excellent website. I used it to compare personal tax rates at different pay scales, and I used it to estimate term insurance needs for a business buy-out. (1 of
81
)