Guaranteed Issue Life Insurance
Most of us have seen or heard the advertisement "You can qualify for life insurance without a medical and no salesperson will ever call". It sounds enticing you don't have to bother with the hassle of health questions, no medical tests and best of all no pushy salesperson to deal with.
But this convenience comes at a heavy price. These Guaranteed Issue plans have several caveats:
The coverage is usually limited to between $5,000 and $50,000 of coverage – some of the plans will bulk up the coverage with inexpensive and somewhat worthless accidental coverage which doubles or triples your benefit if you die by accident. The problem is vast majority of life insurance claims are not by accident. And this number further diminishes as the insured ages.
The premiums on these plans are much more expensive than Simplified Issue policies (which have some health questions) or traditional life insurance. In many instances the cost is 400% higher. The reason for this is these plans group people in good health and poor health in the same basket. Individuals who qualify for Simplified Issue or Traditional life insurance are getting ripped off by this form of coverage.
The death benefits on Guaranteed Issue plans are generally limited to a return of premium plus interest in the first two policy years – unless the death is by accident.
The two scenarios below highlight when Guaranteed Issue insurance is a fit and when it's fattening the pockets of insurance executives.
Scenario 1
Mrs. Smith is a 71 year non smoker who was just diagnosed with cancer. A guaranteed issue plan will be a good fit in this instance. Traditional or Simplified Issue life insurance would not be an option.  It should be noted some Guaranteed Issue plans offer discounts to non smokers.
Scenario 2
Mr. Smith is 68 year old non smoker who had a mild heart attack 12 years ago. He has no other health issues. Because of his heart attack he may seem like a poor candidate for traditional life insurance. But the fact he had his heart attack after 50 and he has had no symptoms or complications in the last 12 years works in his favour. Traditional or Simplified issue life insurance would likely be available at lower rates and higher face amounts than guaranteed issue life insurance.
Free Life Insurance Quote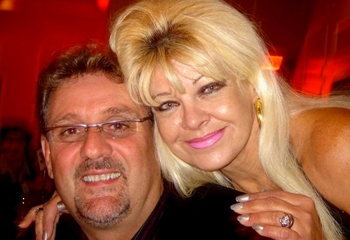 When our children graduated, we wanted to cut back on and optimize our insurance. Jack Bendahan helped us part with our unresponsive agents and found us the best new deal! (1 of
81
)
You can check out our non medical Life life insurance page for an on-line quote or feel free to contact me at 1.866.899.4849 for more details.