Questions to Ask Your Existing Group Benefits Broker
The cost of group insurance coverage has risen sharply in recent years, largely due to an eroding health care system. But there are still ways to save. A good place to start is the list of questions below. Asking them will help you make sure your group representative is really looking after your best interests.
Is your group representative truly independent? Many group advisors work with only one or two carriers. This is a problem for several reasons. They may not be shopping for the best rate, and the insurance carrier you are now with may be at the wrong stage of its business cycle. Insurance companies sometimes aggressively seek new business; at other times they are in a holding pattern. You want to be sure your company is seeking coverage from an insurer in the business-seeking mode.
Did your group representative negotiate your renewal rate? Many group representatives will simply let your group plan renew without even contacting the insurance company. Insurers are in business to make a profit. It's your broker's responsibility to make sure your renewal rate is justified and that you are receiving the best value for your group benefit dollar.
Are you working with a true group specialist? Group insurance is one of the more complicated forms of insurance planning. It is crucial that your broker be up to date on industry developments and specialize in employee benefit plans. Ask for third-party endorsements and, if you can, speak with some of your broker's existing clients.
When was the last time your group representative "went to market"? Going to market is when your broker approaches other insurance companies for comparative quotes, to see if your current rates are competitive. As a rule of thumb, this should be done every three years. This requires some work by the broker, but that's what you're paying for.
How does your group representative get paid? Commissions vary from flat to graded rates, and some brokers charge additional consulting fees. This directly impacts the premiums your company pays and should be fully disclosed by the broker.
Is your group representative paid a persistency bonus? This is a dirty secret in the industry. Some insurance companies pay a persistency bonus to the broker for how long a group stays with the company. If so, this should be fully disclosed by the broker and shouldn't impact his/her judgment in taking your group to market.
Free Life Insurance Quote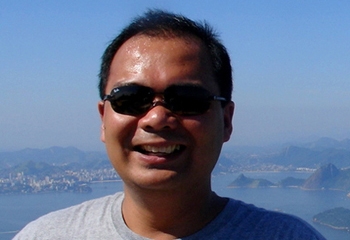 Jack Bendahan of LSM Insurance helped me with two insurance policies. He then even referred me to a good realtor and advised me on mortgage. (1 of
81
)
For more more details please contact us at 1.866.899.4849 or visit on-line group insurance quotes.