Group Insurance: Getting the best value
Most group benefit plans offer many different options, so looking only at the monthly premium is doing your company a disservice. Insurance agents and brokers can manipulate plan features to minimize the initial monthly premium. But this may not be in the long-term interest of your company. Qualified independent group benefit specialists know how each insurance company ranks when it comes to key plan features. This knowledge lets them make recommendations that produce the best group benefit value.
The following key features are often overlooked when choosing a company benefit plan:
Rate guarantee – When a group plan is first put in place, the insurance carrier will honor the premium for a period called the "rate guarantee period." The duration of this period can range from 12 to 16 months. A 16-month guarantee is the best for the client and can have a huge impact on a plan's overall cost.
Periodontal scaling units – Each unit equals 15 minutes in the dentist's chair. Some insurance companies cover 10 units per year while others go as high as 16. Many brokers do not define this when designing a group plan. This omission could leave your company in an awkward position when employees are unexpectedly out of pocket for dental visits. This could be a troublesome surprise if a broker has persuaded your company to switch benefit plans without providing full disclosure.
Guaranteed issue limits – This refers to the amount of coverage an insurance company will offer in a group benefit plan without evidence of insurability. Each insurance company has its own criteria for the minimum number of employees needed to determine its issue limits. This number could change frequently, depending on market conditions and the insurer's business cycle. Some insurance companies will offer guaranteed issues for as few as two employees while others require five, which can have a huge impact on a small group with an uninsurable employee. Maximum coverage without a medical also varies greatly from one insurance company to another, and life insurance issue limits can range from $25,000 to $100,000.
Fully insured versus health spending accounts – Full insurance means just that: the insurance company fully insures all plan members for their health and dental costs. The risk is shouldered by the insurance carrier. A health spending account, in contrast, caps what each employee can claim.
Group critical illness – Critical illness coverage makes a lump sum tax-free payout in the event an employee is diagnosed with a covered illness, such as cancer, stroke, or heart attack. Only select insurance companies offer this feature, and the issue limits and related costs vary from carrier to carrier.
Canada's Lowest
Life Insurance Rates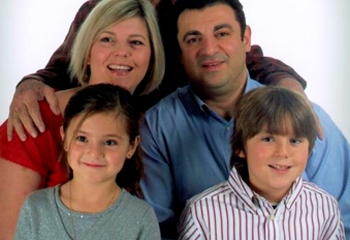 I had difficulty obtaining insurance in the past and I really appreciate LSM Insurance team searching the different insurance companies in order to get me a life insurance plan at an affordable rate. (1 of
81
)
On-line services – Some insurance companies have been eager to embrace technology while others remain in the stone age. Manulife and Great West Life, for example, have invested heavily in on-line claim support for covered employees. This lets employees track the status of their claims on-line – a value-added feature that many employees and plan administrators appreciate.
For more more details please contact us at 1.866.899.4849 or visit on-line group insurance quotes.