Life Insurance for Newborns

It's worth insuring your newborn.
Photo by Wester
According to Statistics Canada, there are more than 350,000 children born in Canada every year. 
Many financial experts say that life insurance for newborns doesn't make sense. The common rationale is that you're not financially dependent on your baby, but rather, your baby is financial dependent on you. This makes sense on the surface, but what about the parent who likes the idea of giving the child a head start?
If you look at it this way, insuring a newborn has plenty of advantages. Chantal Marr, President of LSM Insurance and mother of three, cites the following benefits.
1. The child can lock in early at a very favourable rate. Many permanent plans can start at premiums as low as $12 a month.
2. You are guaranteeing your child's future insurability. Knock on wood that your child is in good health at birth, but that good health may not always stick around, and taking out insurance on them at a young age allows them to guarantee their current health status. Many policies even allow you to add a guaranteed insurability option, where you can upgrade their coverage at different points in the future without a medical exam.
3. The policies can build cash value. Sure, there are other ways you can invest your money, but some participating whole life policies in Canada have rates of return in excess of 6 per cent compared with other low-risk investments. This rate-of-return can be quite attractive.
4. The policies can be paid-up in a limited number of years. Many parents like the idea of having a plan that can be given to their child and be paid up before the child begins working. Most Whole life plans can be paid up in 10, 15, or 20 years.
5. For parents who don't want to set aside a lot of money, they can add a children's term rider to their existing policy. Many of these children's term riders can be added for as little as $4 dollars a month.
Free Life Insurance Quote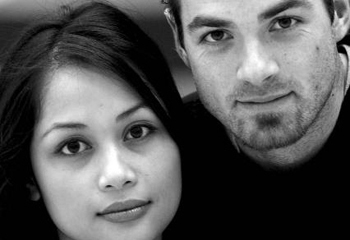 I couldn't be more pleased with the service LSM team has been providing to my family for years. I recommend to anyone to call LSM Insurance when seeking help with your insurance needs. (1 of
81
)
For more details on life insurance for newborns, please contact us at 1-866-899-4849, or visit our Whole Life Insurance Quote Page.